Jewellery is said to be vintage if it is at least 20 years old and if older than 100 years it falls into the category of an antique. And any jewellery that is not new is considered "Estate" jewellery. Whether you are a young or old gal, you would like to have all of them. No doubt each piece of jewellery has its own uniqueness and class. To explore further let see 8 jewellery pieces you must have in your collection.
Having the best is your Right
Now you can have the best jewellery in your hands and have the feel to wear it as well. Use the Just fashion now discount codes and get the best discounts.
The Graceful Love Bangle
You can buy a love bangle as it is one of the most iconic and easy-to-wear pieces instilled with a romantic underlying message. An Italian jewellery designer in 1969 created it, the bracelet was intended as a 'modern handcuff' for men or women. Designed in such a fashion that its oval shape sits close to the skin. Secured around your wrist with tiny screws to imply the permanence of true love ever. A Jewellery piece you must have in your jewellery box.
The Magical Heart Pendant
The Open Heart Pendant, designed by an innovative Italian designer in 1974. The masterpiece is such that it stands modern and reliable even today and appears relevant and stylish almost half a century later. Remember that a pendant is a small piece of jewellery that may be shaped like a heart or diamond that can be attached to an anklet, necklace chain, or bracelet. The Open Heart pendant is a sleek, streamlined heart with an open centre. Whether worn on its own or layered up with other gold jewellery, it looks so elegant.
The Enchanting Pearls
Diamonds are a girl's best friend as they say but the Pearls are not far away. Imbued with superiority and poise, pearls look perfect with any outfit. Pearls are a brilliant way of bringing a touch of life and radiance to your face. Pearl earrings or necklaces are a transformable as well as a luxurious addition to any jewellery box. A rare jewellery piece you must have in your collection, though not easily affordable.
The Exotic Necklace
The necklace is considered to be one of the earliest reminiscent of any traditional quatrefoil. It is said to be 25000 years old. A Necklace made of fish bones or even teeth showed the prowess of a person as a successful hunter in those days.
Even today the Necklace made of diamonds, pearls, or gold is considered to be a sign of royal masts that flies high. One of the most famous in this category is the Alhambra necklace first launched in 1968 and is said to be named after the Alhambra Palace in Spain, which boasts iconic semi-circular archways. Signature wear is often adored by all especially celebrities. Necklaces come in varieties such as Diamond, Disc, Link, Charm, Pearl, Toggle, Station, and Locket Necklaces.
The Vibrant Earrings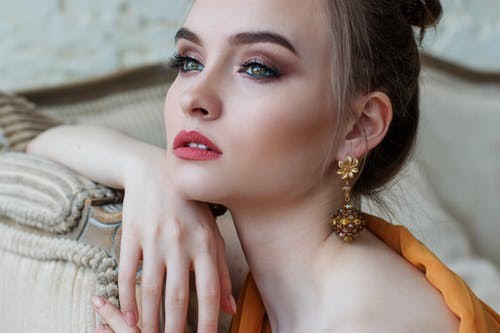 Earrings are the most common jewellery wear that women put up. They come in a variety of designs and styles to elevate any look. Whatever you pair them with – be it a workday suit, denim, or a cashmere jumper – they will add instant polish. Earrings have been worn by people in different civilizations often with cultural significance. In the modern-day the following types exist, Statement, Stud, Hoop, Dangle, Drop, Barbell, Ear thread, etc. Choose the best one that suits you best.
The Elegante Bracelet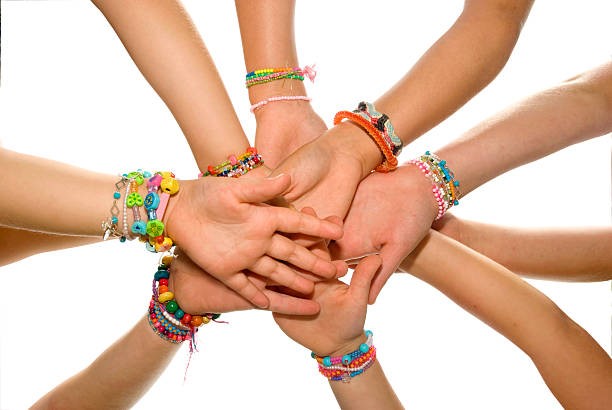 In elegant wear, bracelets tend to embrace elegance and exhibit a look of somberness. Sleek diamond bracelets have been around since the 1920s but rose to fame in the 1970s. Few types of bracelets are the Bangle, Chain, Tennis, Cuff, Designer, Charm, Beaded, and Pearl Bracelet.
The Charming Tiara
The Tiara designs are attributed to the Persian kings. A tiara is a circle wear that has at least one high peak. You can find many different styles of tiaras. The bandeau tiara has gained prominence lately though an old-fashioned design is becoming popular. It functions more like a highly stylized headband, with a thick front section that is heavily decorated, usually diamond-encrusted.
Kokoshnik is a Russian style of tiara that has sort of seen a resurgence in popularity in today's modern era. One of the traditional Russian head jewellery that sits on the head and respites high on the forehead. Tiaras by significance and look give that royal touch; exhibited by the most contemporaries of kings and queens, worn even today.
The Beautiful Rings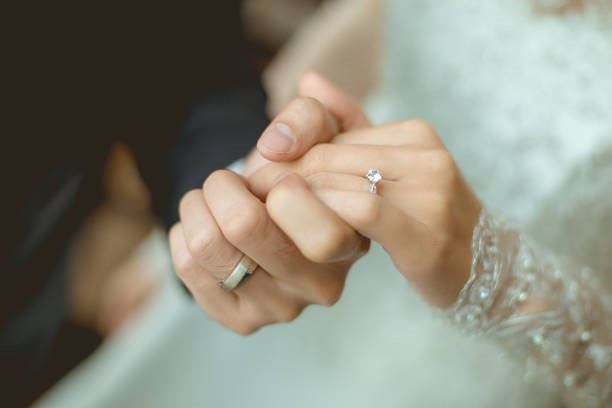 Rings are generally worn to mark special occasions of life events and are designed in that manner. Wedding and engagement rings are common symbols of commitment and are worn at these special times. Other types of rings are used to mark important milestones or convey specific meanings. E.g. the Championship rings are worn by sports teams to commemorate great victories.
Now such rings are given year-wise as rewards. Class rings were issued as a symbol to graduating students to mark their time in school. Promise rings are often shared as a symbol of commitment when romancing. They are often exclusive but not quite as serious as an engagement ring.
Wedding rings are worn on the fourth finger of the left hand as believed that the vein of love ran directly from this straight to the heart. This is an ancient Egyptian belief that is being followed traditionally all the world over. These could be yours with online discount codes because they would not be easy to afford otherwise. Nevertheless, you can try to get these or other pieces through numerous offers available online.
What's the Take?
The above collection is just a glimpse of the variety from which you can choose. So find and research for yourself for the best to devour more from the Jewellery pieces you must have.