Everyone who is having the knowledge on the digital platform has a desire to make, design, promote and earn from a website online. For those who are willing to create a website, here is an ultimate guide on how to make a website in a simple way with step by step guide.
Here in this article, you'll learn how to make a website without a code. This will benefit to all age groups including students. Let's begin with an overview from start to finish of the steps which we discuss in making a website:
How to find a Domain Name &

How to Register a Domain Name for Free

How to choose a Best and Cheap Web Hosting

How to Install and configure WordPress

Install and Apply a WordPress Theme to change the default design/theme

How to Create Pages & Posts in WordPress

Customization of WordPress using Addons and Plugins

How to design a website with more advanced features
How to Create a WordPress Website?
Step 1: Setup 
Most of the users, a self-hosted WordPress.org site is the perfect solution. Self-hosted WordPress.org bundles with thousands of designs and plugins which allows you to create any kind of website to turn your ideas into this platform. WordPress is a free and it is still growing which provides a full of features with no restrictions. 
Another, you can purchase a Domain Name of your own and Hosting.
Now,  the choice is yours. Whether you create a website using wordpress.org or else you can purchase your own domain with the hosting providers.
Let's proceed to buy a Domain Name and Hosting. You can now purchase a domain name and hosting with your desired hosting provider like 
GoDaddy

Bluehost

A2Hosting

Hostinger

Hostgator

Bigrock and more
We recommend Bluehost. As it gives you a lot of featuers with its best.
Here is the Link.
Log-in to your selected hosting provider and purchase the domain name and hosting as per the plans.
One thing keep in mind that, you have to be choosy while taking a domain name, that should be catchy & better if it is .com extension and make sure that is related to your niche or business, easy to spell and pronounce, simple & easy to remember.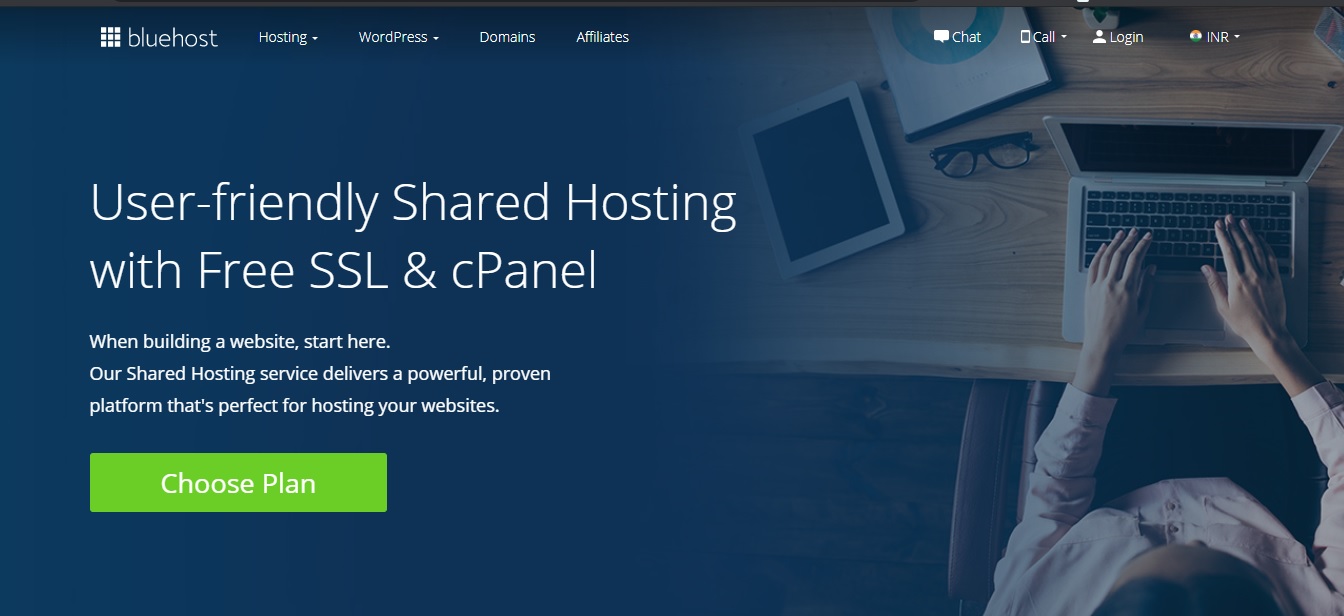 Also, select hosting as cPanel hosting & choose for plans. In between of these steps, you will be asked to choose the plans which you are preferred.
Select as per your business you're thinking of. These plans could be for 3 months, 6 months, 12 months, 24 months, 36 months both for domain name and hosting plans. You can select any of your recommendations.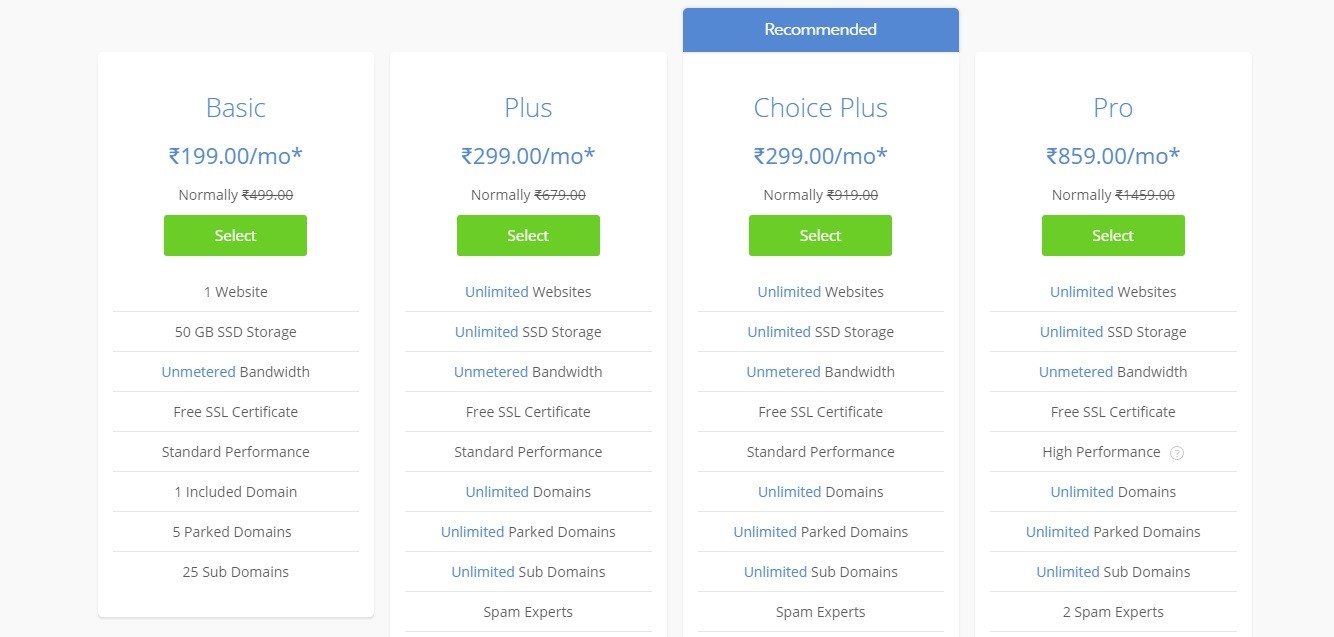 After purchasing the domain name and hosting(cPanel) you have to go to next step that is, Installing WordPress.
Step 2: Installing WordPress
Login to the cPanel and you will find the number of applications that you can install on your server as a platform that is used to manage the website and data. Most of the people use WordPress only.
In the World, about 80% of the websites are using WordPress. Because it is simple and easy as it has built-in plugins, themes, and more features without going deep to the coding.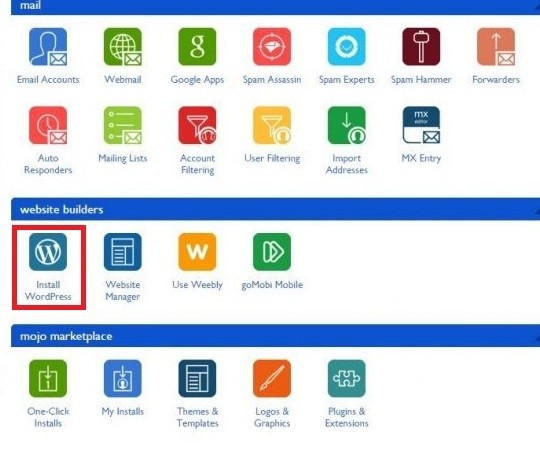 In Applications, 
Find the Install WordPress and click on Install WordPress.

Click on Get Started, >> select the domain name which you are going to install the WordPress
Now, you'll have to enter the website name, admin username, and password for your website.(you can also change these in WordPress settings later also) >> Next..

Then, you'll see Installation Complete Message.
Congratulations! You have created your first WordPress website.
Now login to your domain name's WordPress Dashboard(don't panic, you'll get the process to build the website)
www.yourdomainname.com/wp-admin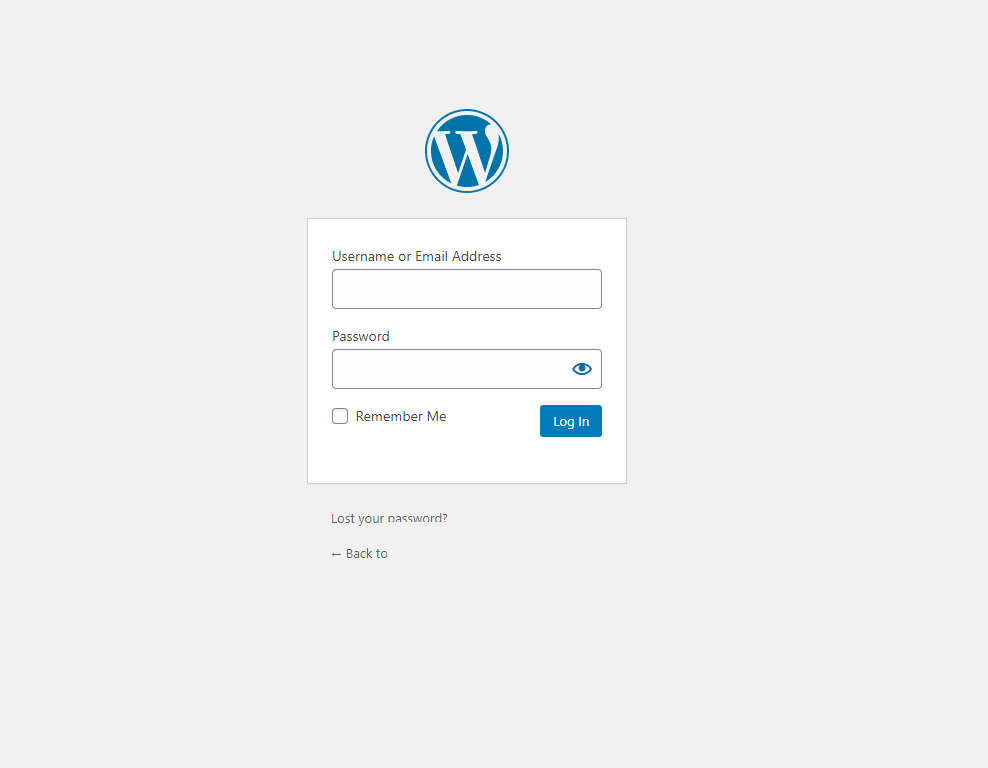 You can login to the WP dashboard by entering the details as you have set earlier.
Step 3: Choose a Theme / Design 
Oh, yay. You came to the designing part of the website. This step will be more interesting as other steps.
One thing you know that the visual appearance of your website is managed by the WordPress theme. These themes are known to be a professionally designed which you can install on your domain name to change the look to posh.
You can go to Appearance >> Themes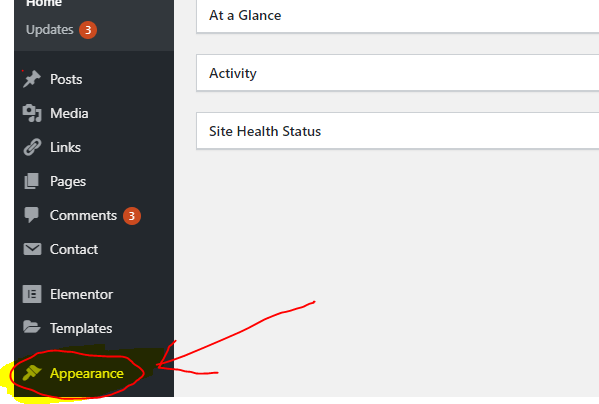 As any WordPress platform has a default theme, which is set as a basic theme. You can change the theme to your desired one and install it.
If you want to install a new theme instead of basic theme, you can click on Add New on Themes page. You can choose any one from the library. This library consists lot of themes which you can install it free of cost which is also available on wordpress.org.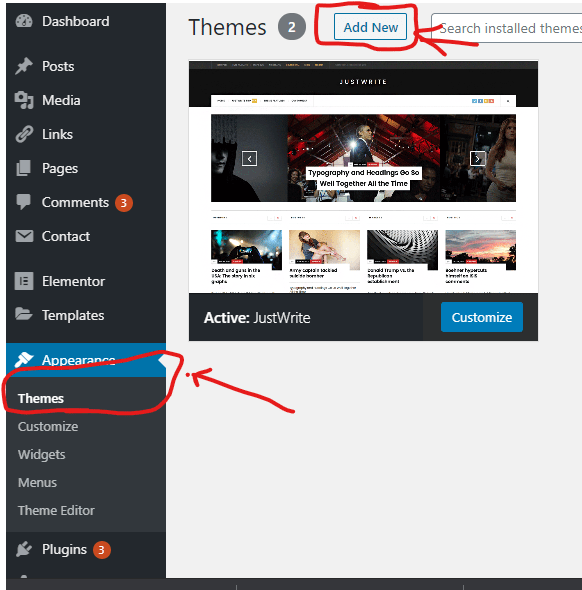 Select the Theme and Click on Install.
Next, you can customize the theme with the theme options given by the Installed theme.
It is not recommended to set all the options at once, it will be more easy and efficient to set the options when you have the more number of posts in your website.
Step 4: How to Add Content to your website?
In WordPress, you will have kinds of content types.
Posts 

Pages
By using posts you can publish daily new content, using various sets of features like image, video, embedded content and more in both content types.
Let's have a look on how to create a Page on WordPress:
Go to All pages >> Add New 
(You can set a page as homepage of your website)
You can add Page title  and add some content on body of your page that is, on the visual editor of the post.
Same for Post creation.
Go to All Posts >> Add New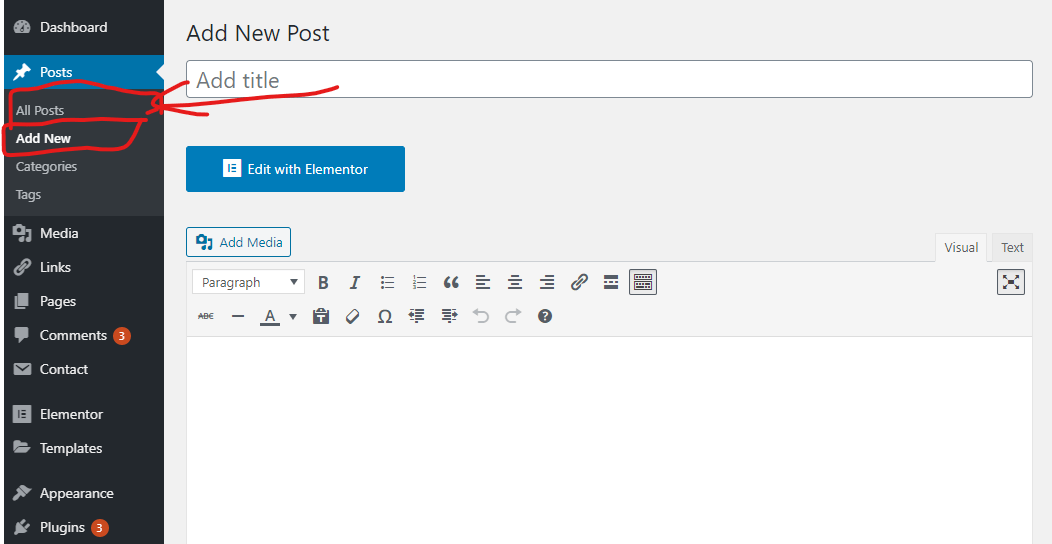 You can add post title  and add some content on body of your page that is, on the visual editor of the post. Also see some extra options like post formats(image, video, general), tags, categories.
Step 5: Customizing and modifying your website
Now that you've created some content on your website, you'll be able to customize and position everything on your website in a nice attractive form.
Let's begin by setting up a Page: STATIC FRONT PAGE.
Go to the Settings » Reading page in your WordPress administration area. 

Click o under the link 'Homepage Displays' or'Front page displays' Click on the pages you've created to set as homepage and save the changes.
You have two options  to use: 
Front Page

Blog Page
Home is used to display the applied page as front page of your website, and Blog is used for displaying the posts which youve written Blog posts. These posts will display automatically on your Blog Posts page.
WordPress will now use the page which you titled as 'Home' as website's front page and 'Blog' for your blog posts display.
CHANGE SITE TITLE AND TAGLINE
By default the website name will be 'demo website' or 'Hello world'. You have a chance to change these title and tagline of your website.
Go to Settings >> General 
There you can find Site Title and Tagline.

Change the fields as you desired.
Create and Manage Navigation & Main Menu
You can create and manage the menu's for your website simply by going to Apprearance >> Menus.
You can now add pages and posts whichever you want to add, after adding the pages and posts check under theMenu settings(you can find these below) Primary Menu or Footer Menu or something and click on save menu.


Now you've added the Navigation menus to your website.
Next you'll learn how to install plugins and activate them and what are the most popular and most essential plugins to be needed for your website.
[ Also check: Best ways to make your password stronger and safe ]
Step 6: Install Plugins
Let's talk about how to install the plugins in the wordpress site.
Plugins are the additional apps for your wordpress website. These will allow you to add additional features to the site. 
In WordPress, there are around 50k free plugins are available to install and activate and enjoy the features.
Now, you will be having a doubt that with in these number of plugins, how to know and install the efficient plugins. Here is the answer to that. We bring you list of plugins which is needed to your website.
For Optimization, Cache:
For SEO:
For Pagebuilder:
Elementor(Free+Paid) or Visual Composer(Paid)
For Security:
Updraftplus
Securi or Wordfense
These are the steps to make a website with using WordPress.
Please feel free to ask questions in the comment box below..