Some recreational swimmers might find it odd to wear swimming caps either in the summer season or on a normal day at the beach or pool. For competitive swimmers, using or wearing swimming caps has a big contribution to their swimming performance.
But, whether you're a recreational swimmer or the latter, this article will make you see the importance of using swimming caps as you go for a swim, especially if you super-duper love your hair.
As you thumb through the next few pages, you'll find out the different reasons why you must make wearing swimming caps a habit before you dive in the pool or any open water. So, read more and find out.
Tips on Hair Care While Swimming
1. Swimming Caps Keep Your Hair Away From Your Vision When Swimming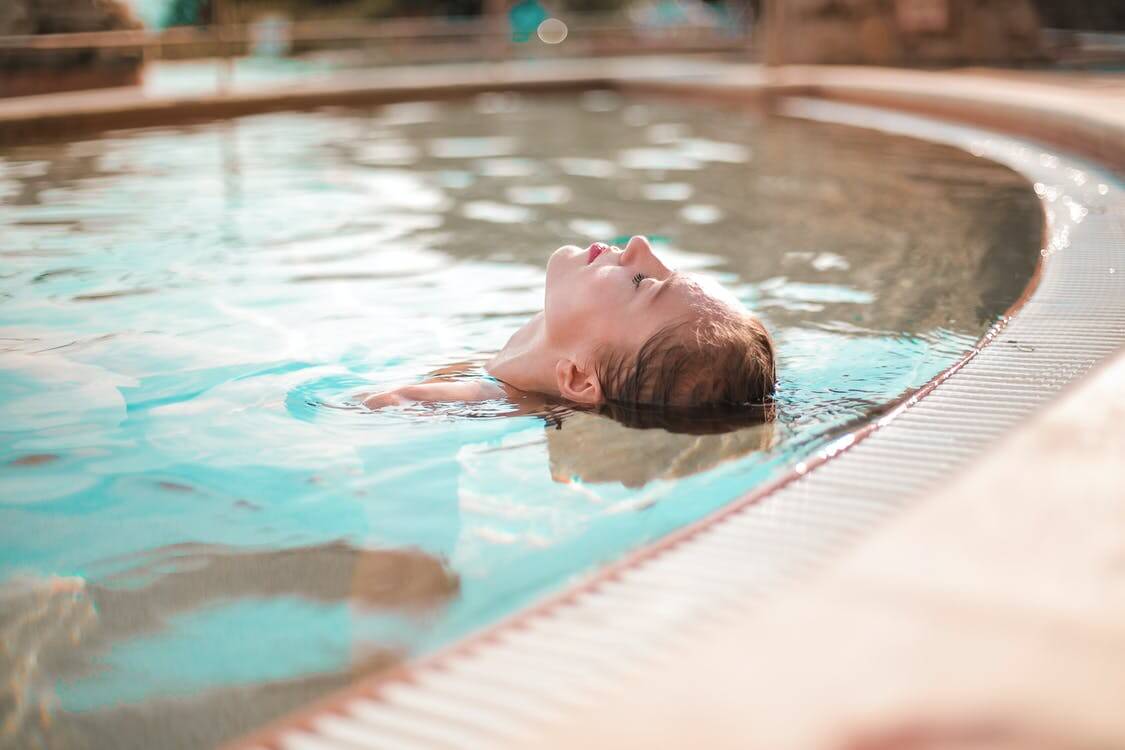 If you have a big heart for swimming, you might know how irritating it is when your hair gets in your vision while savouring the moment in the pool. Tying your hair in a bun or securing it in braids might work to keep your hair in place.
While tying your hair in a knot might work, you must also know how painful it is when removing your hair ties after every swim. Usually, a few hair strands will also get pulled off with your hair tie, which isn't healthy for your hair and scalp.
So, stop suffering from the "ouch" feeling and start keeping your hair in place the right way by wearing swimming caps. It can secure your hair in place while also keeping it warm and dry from the swimming pool water.
2. Swimming Caps Provide Your Hair With Enough Protection From Damaging Chemicals in the Swimming Pool Water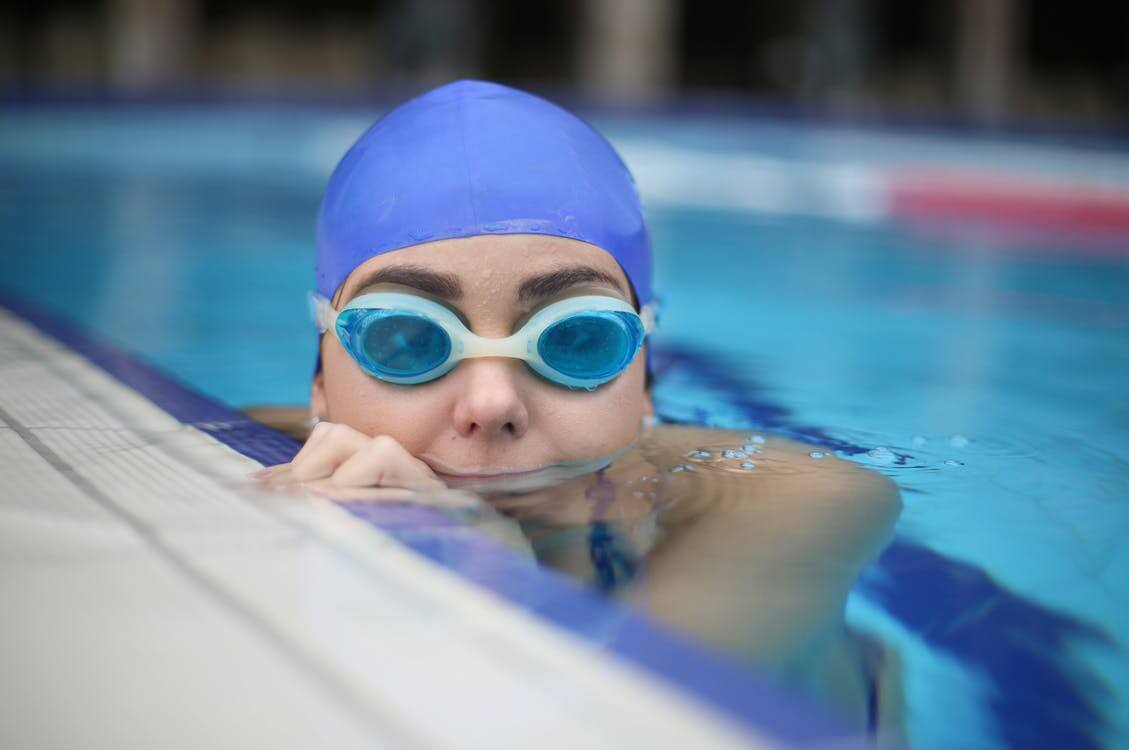 Swimming pools are mostly chlorine-treated, which makes them damaging to your skin, as well as to your hair. If you think that swimming in open water is safer and better, then you're getting the wrong idea because the salty water might dehydrate your hair.
If you care for your hair but find it weird to walk out in public with a swimming cap on, know that you can now purchase personalised swim caps. Personalised swim caps are perfect for swimming teams or a perfect gift to your family and friends who also have a big heart for recreational swimming.
With a swimming cap on, you can now provide enough and better protection to your hair from the damaging chemicals and other microorganisms in the swimming pool water, as well as from the risks of dehydration.
3. Swimming Caps Eliminate the "Ouch" or Painful Feeling When Removing the Swimming Goggles Strap
If you're using swimming goggles but shrugging off the idea of wearing swimming caps, then you must know how removing goggles can also give you the "ouch" feeling. Like your hair ties, your swimming goggles strap can also pull off a few hair strands as you take it off.
But, if you'll partner it with swimming caps, you can put on and take off your swimming goggles without having the "ouch" feeling. So, stop that irritating "ouch" feeling, and keep your hair strands secured in place by wearing swimming caps either in the swimming pool or in the open water.
4. Swimming Caps Prevent the Hair From Getting in Swimming Pool Filters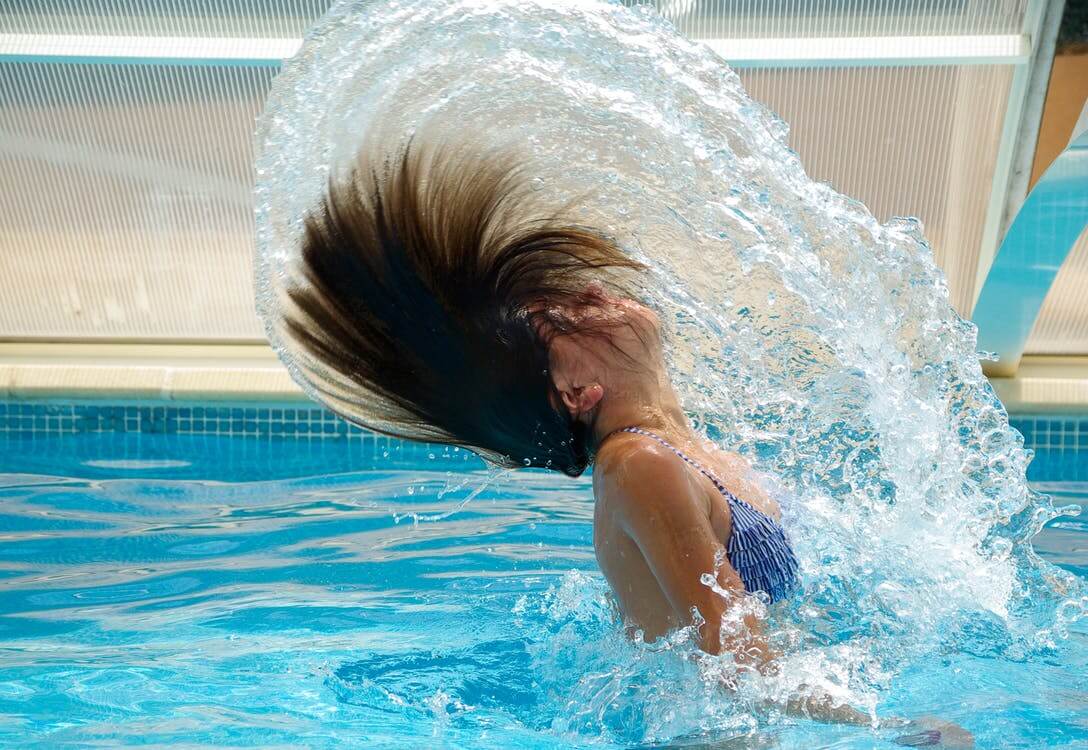 Swimming might seem 100% safe, which just gives pure leisure and pleasure. However, there are also swimming pool accidents that you should avoid all the time, regardless if you're a professional swimmer or not.
Such accidents like getting your hair in swimming pool filters might lead to unfortunate drowning. And this might probably happen if you're not wearing the necessary swimming equipment like swimming caps.
Wearing swimming caps when you go for a holiday swim or a competitive swimming competition helps reduce the risks of getting your hair in swimming pool filters. This swimming equipment secures your hair in place and prevents it from getting in the way while you're beneath the water.
5. Swimming Caps Help Keep Your Hair Protected From the Sun and Harmful UV Rays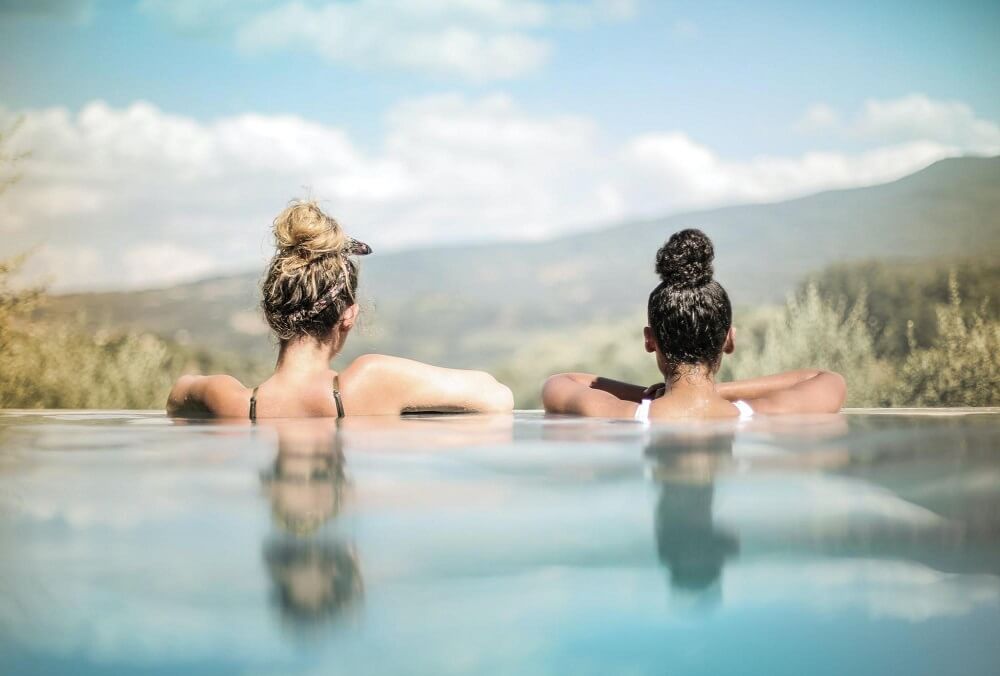 Aside from the chlorine-treated swimming pool, and salty seawater, the sun and harmful UV rays might also damage your hair. Too much exposure from the sun and harmful UV rays can tear down the protein in your hair.
So, wearing swimming caps every time you go for a swim in the pool or any open water is a big help to protect your hair from the damaging sun and UV rays. Swimming caps will keep your hair warm and dry, as well as provide a barrier between the sun and your hair.
---
About the Author:
Kath Ramirez embraced the dream of being a writer since she was in 4th grade. She took it seriously and she now writes for American SwimCaps, a respected company who offers custom swimming needs made in America and Europe. Aside from writing, Kath also keeps herself busy spending time with her family, cherishing the role of a dog mum, reading random books, and diving into the world of photography. She's not even a pro at whatever she's engaged in right now, but one thing she knows, she's happy and that's more than enough.