Tips to Get More Traffic to Your Small business Website Fast: As more people continue to launch small businesses, it's clear that there's so much room for growth and opportunity. However, one of the components of business that people don't always think about is the marketing aspect. There's so much competition in certain spaces that it can feel seemingly impossible to stand out. Thankfully, there is room for those who are strategic with their marketing goals. It's also important to diversify your marketing plan. If you don't know how or where to get started, consider these five marketing methods when you're looking to gain more traffic to your small business website.
1. Social Media Ads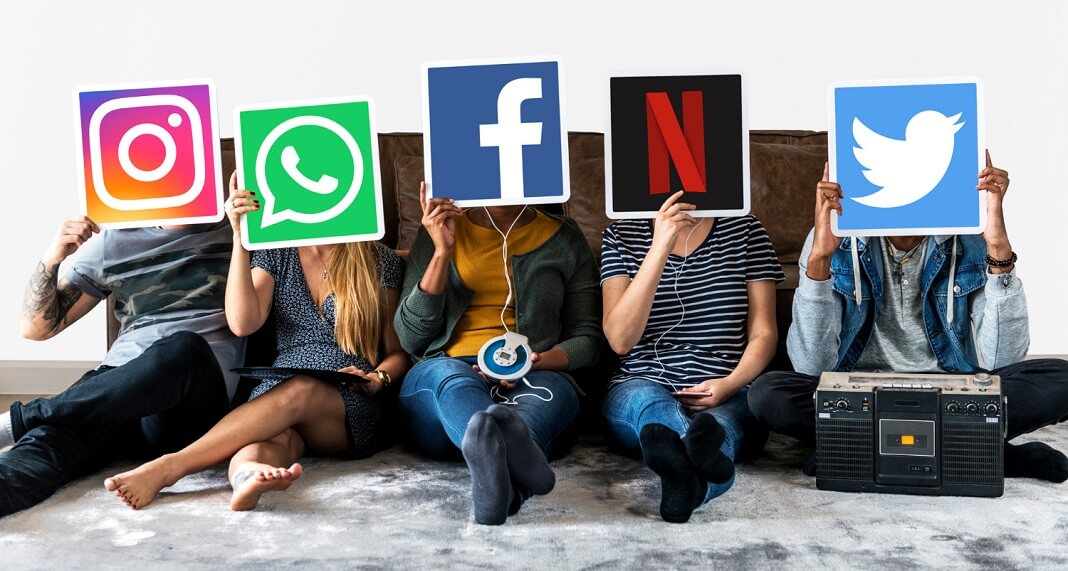 Social media ads can be effective if you know what you're doing. If you don't, you can always outsource the process to a Facebook ad consultant. Facebook ads are great because you can just focus on setting a realistic budget based on your funds. Furthermore, this can be a really effective option when you know your target audience. You can use the filters in order to get really clear on who you want to advertise your small business.
2. Email Marketing
Email marketing is one of the most beloved options for a small business to utilize because you own your email list. When you own your email list and contacts, you can contact them directly. You're not dependent on a social media platform to gain access to your followers. If Instagram and Facebook go down for a day, you won't lose sales if your email marketing methods are still strong.
In order to build a list, you'll need to focus on offering an enticing incentive. Whether it's a free e-course, an informative e-book, or a percentage off of their first purchase, find a way to capture their email address. Once you have the address, continue to keep it by offering valuable content through an e-newsletter.
3. Direct Mail Marketing
Direct mail marketing might sound like an obsolete term in this digital age. However, when you combine the power of digital retargeting with direct mail marketing, you get direct mail retargeting. This is a great way to optimize your conversions and attract more traffic to your small business website.
There are specific ways you can capture the physical addresses of people who visit your website. Typically, the IP addresses, email addresses, and other digital clues can give it away. This happens especially when people visit your website, fill up the cart and leave the website before purchasing. By using this method, you'll be able to stand out from your competitors who don't send anything in the mail as you combine it with the power of digital retargeting.
4. Article Marketing
Article marketing is effective because it helps you to increase your visibility through search engine optimization. While this is definitely a long-term type of strategy, it's still an effective one. On your website, maintain a blog that you update regularly. When you write a new blog post with informative and helpful content, be sure to use the best keywords.
Do your research in order to learn the best keywords for your content. It's also wise to pay attention to keyword placement, the number of words in each blog post, and the quality of your images. By remaining consistent in your efforts here, Google and other search engines will eventually reward you with a consistent flow of more traffic to your business website.
5. Guest Features
Consider the field your small business is in. Pay attention to the conversations that are happening within that specific niche. When you're running a small business, you're essentially saying that you have a solution to a problem within that niche. This is why you need to position yourself as an authority figure in that space. Look for platforms such as national news outlets, podcasts and radio shows where you can lend your voice.
Establish your digital footprint in order to legitimize yourself. Submit guest blog posts and contact the talent coordinators of these various outlets. Build up your resume in this space so that when you speak on these public platforms, you'll gain more traffic to your small business website.
Conclusion
By utilizing these efforts, you'll be able to develop the traction you're looking for. The key is to pay attention to the strategies that seem the most responsive. When a certain strategy works really well, focus on scaling and automating that process. Once you have that strategy working like a well-oiled machine, implement another marketing method. With the diversification of your methods and intentional efforts, you'll be able to experience growth, visibility, and more traffic to your small business website.
Tips to Get More Traffic to Your Small business Website Infographic: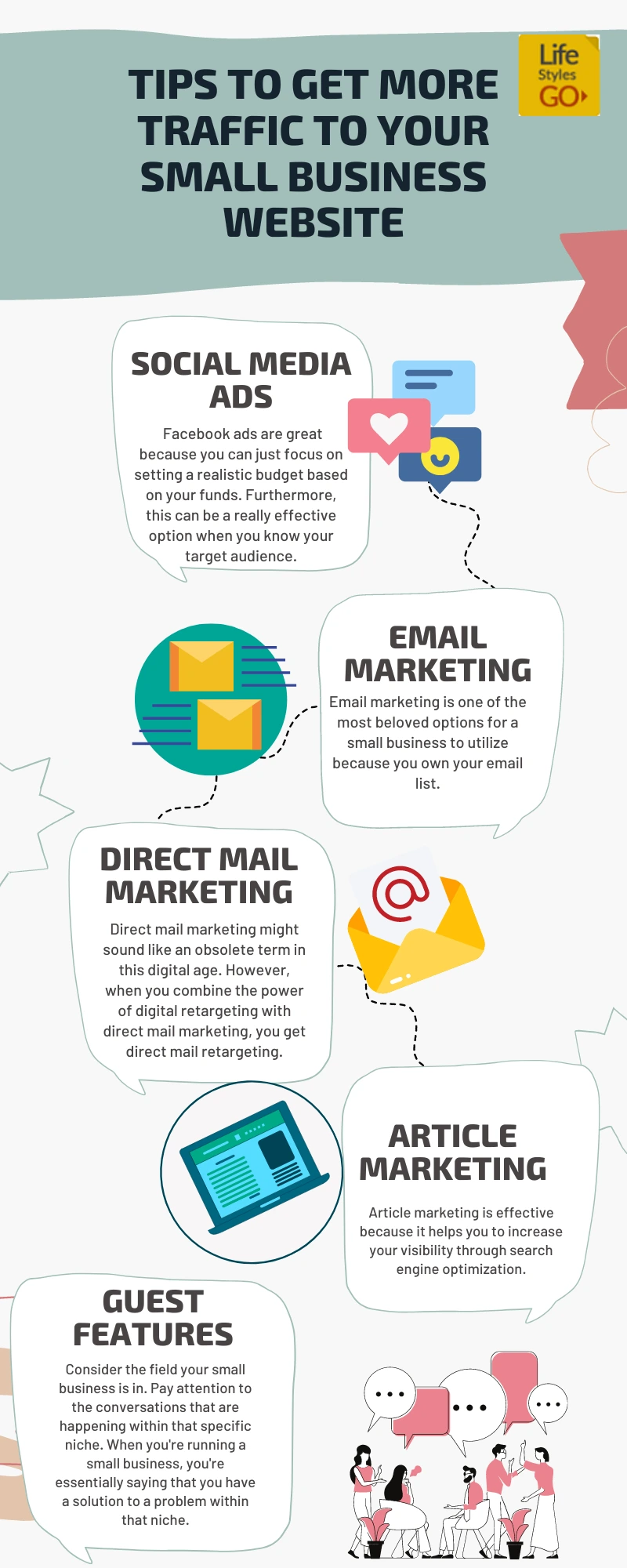 Photo by Pixabay