There are a number of reasons why you might want to start a successful YouTube channel. Maybe you want to share your thoughts on the latest news topics or share your experiences with others. Or maybe you want to become a famous vlogger or comedian. Whatever your reason, YouTube can be a great way to share your content with the world. But before you can start sharing your content, you need to create a channel.
Here are a few steps to help you get to start a successful YouTube channel:
1. Learn How to Use Video Editing Tools
Before you dive into content creation, you have to ensure that you know everything necessary about video editing tools, especially if you do not have an editing professional at your disposal. You have to ensure the videos you upload are high quality and will not scare away potential subscribers.
After all, no one wants to waste their time watching something unclear, and many other vloggers are posting the same content as yours. There are many free online editing tools you can explore, including a background remover.
2. Choose a Catchy Name for Your Channel
Your channel name is one of the most important things to think about when starting a successful YouTube channel. It is important to choose a name that is catchy and easy to remember. You can choose the name based on the content you want to be posting or even your name.
3. Decide What Type of Content You Want to Create
Once you have learned about video editing tools and decided on a name for your channel, the next step is to decide what type of content you want to create. Do you want to be funny? Serious? Informative? There are various types of videos that can work well on YouTube, so don't be afraid to try something new.
4. Make Sure Your Videos Are Suitable for Viewers
Now that you know what type of content you want to create, it's time to make sure your videos are appropriate for a global audience. Are your jokes clean? Is the language appropriate for younger viewers? Will people in other countries understand what you're saying?
The more your videos are appropriate for a wider audience, the more subscribers you are likely to get, which comes in handy if you want to monetize your channel.
5. Choose the Right Title and Description
Once you have created a high-quality video and ensured that it is suitable for viewers, it is time to decide on a title and a description for your video. Make sure your title is catchy and will help people find your video when searching for content. Finally, be sure to add a description that tells viewers more about what they can expect from your video.
6. Ensure You Videos Have an Interactive Section
One of the most important things to do when creating a video is to make sure it has an interactive section. Having an interactive section means that your viewers can leave comments, vote on content, or interact with you in other ways. When viewers can interact with you and your content, it helps keep viewers engaged and gives them a sense of ownership over your content.
7. Constantly Upload Unique Content
If you want people to keep watching your videos, you need to keep them interesting, which means uploading new, unique content on a regular basis. If your videos are always the same, people will get bored and move to other content.
While at it, ensure you use sound and graphics to enhance the experience of your videos. You need to make sure your videos look good no matter what device your viewers are using.
8. Promote Your Videos on Social Media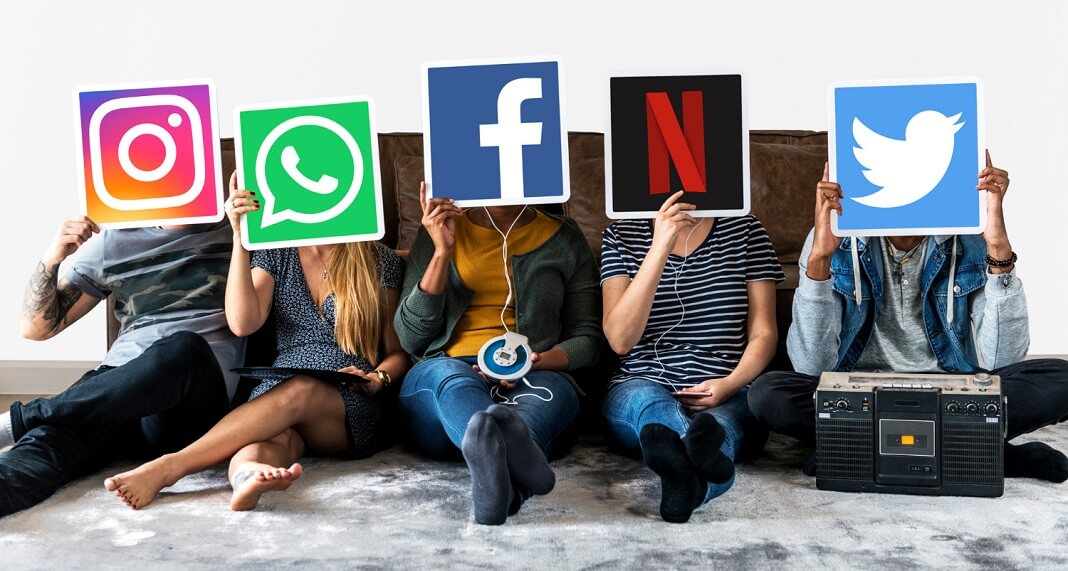 Once you have created high-quality videos, the last step is to reach out to social media platforms like Twitter and Facebook and share your videos. Make sure to use keywords in your titles and descriptions so that your videos show up when people are searching for related content.
Wrapping Up
Starting a successful YouTube channel can be a fun and rewarding way to share your interests with the world. By following these tips, you can create a successful and profitable channel. You will also be able to build a following of fans who will enjoy your content. Remember to be creative and have fun with it!
Start a Successful YouTube Channel with These 8 Simple Steps Infographic: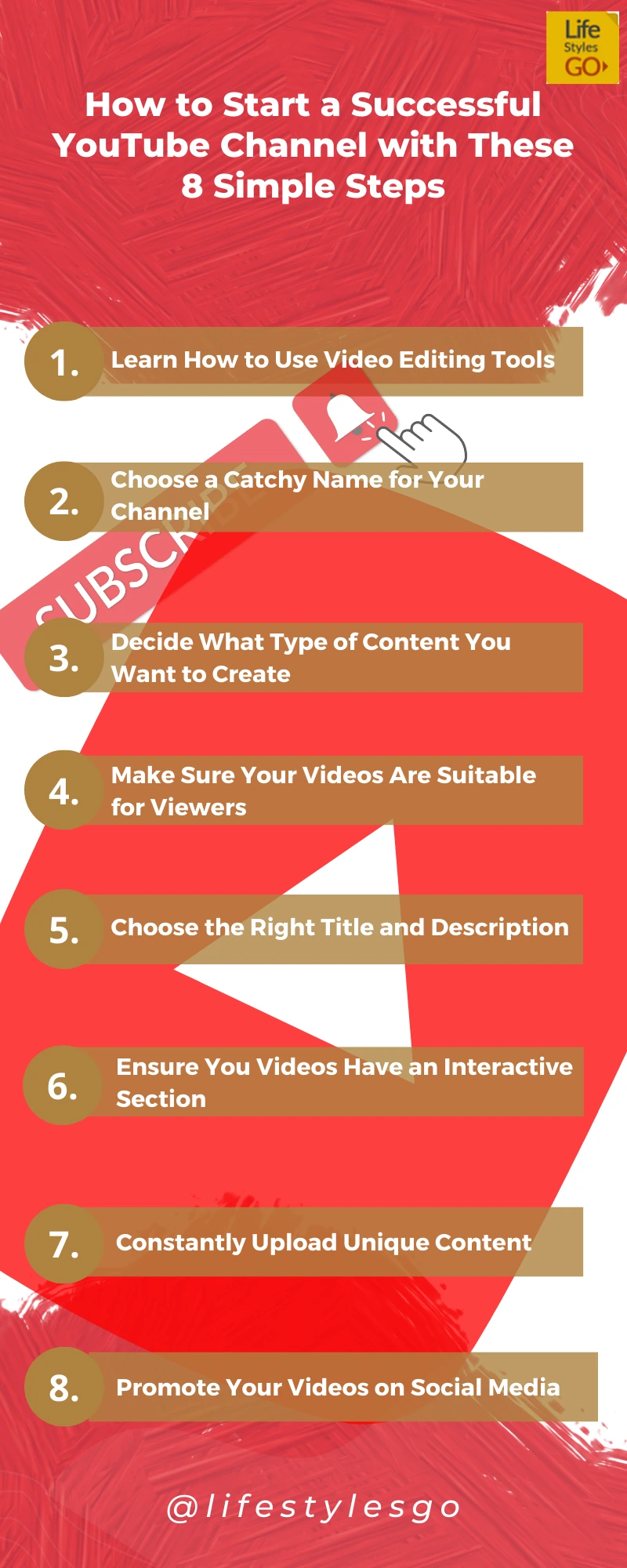 Photo by Szabó Viktor