When you're a business owner, you're always looking for new ways to grow your business sales and increase your revenue. Whether you're launching a new campaign or trying to beat last quarter's sales quota, it's typically connected to profits. When you're in the thick of planning, strategizing, and launching, it's easy to get stuck in a hamster wheel. If anything, consider trying new ideas to grow your business sales and engage customers. Switch up your efforts and strategies with the following ideas.
1. Do Live Broadcasts Consistently
Instagram, Facebook, and YouTube are a few of the best places to do a live broadcast. Live broadcasts are excellent because they allow you to connect and engage in real-time. When you first launch the live broadcast, you can wait a few minutes for people to come in. Once you have a few people on the broadcast, you can greet them by name. Ask them how they're doing. If you have a ton of people, ask them to put their city and state in the chatbox. Give shout-outs to people as they share their city and state.
Once you have a certain number of eyeballs on your content, you can begin to discuss your business. However, you want to get creative with the way you present your business. If you're running a candle company, you might not want to open up by showing the candles and telling people to buy. Instead, give tips on how a person can improve the ambiance of their nighttime routine
One of those tips might be that they need to light a candle. You're providing valuable content while promoting your brand. If you present live broadcasts like these on a consistent basis, it'll become easier for people to engage with your brand, tune in to learn from you, and buy your products.
2. Send Personable Text Messages
Text messages continue to rise as one of the most effective ways to connect with others. This isn't just true for people looking to connect with each other. It's also true for businesses that want to connect with their consumers. In order to avoid the sales pitch in a text message, be sure to use the right messaging in order to improve your open rate. When people agree to be a part of your list to get the text blast, they want to get the exclusives and updates before anyone else. By providing a sense of VIP treatment, you can increase the engagement and interest of your customers.
3. Use Instagram Stories to Grow Your Business sales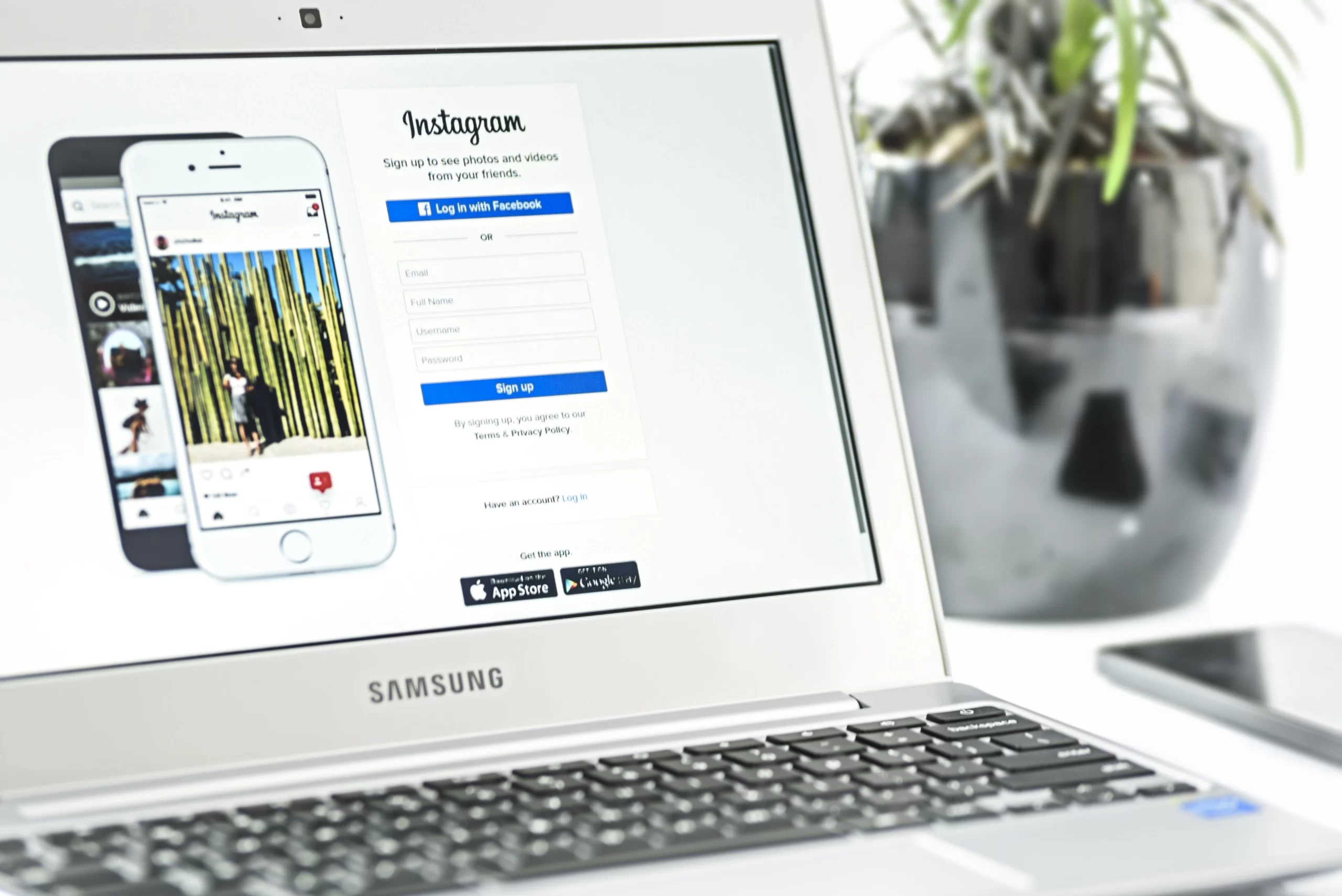 If you don't have an Instagram business account, you'll need to create one. A lot of Instagram users tend to hang out in the Instagram Stories section. It's an excellent way to capture attention, get feedback and improve your engagement which helps to grow your business sales. In addition to allowing comments and direct messages, you can use the Stories feature to allow people to ask questions regarding your brand. They can answer polls for questions you have. You can also provide entertaining content that's solely featured in your Stories for 24 hours. Once you become consistent in sharing Stories, it'll become easier to gain new followers as well.
4. Prioritize Excellent Customer Service Methods
When you provide excellent customer service, this will grow your business sales because you'll gain repeat customers. While the sandwiches are delicious, one of the main reasons why people stand in long lines for Chick-Fil-A is because of the customer service. Visiting this fast food restaurant is also its own experience. It's one of the few fast food places where it's not uncommon to find real floral arrangements in the middle of each table. When you care about providing excellent customer service, your customers will want to come back. Plus, the ones who are really impressed will come back with friends who will become customers too.
As you uncover the methods that work the best, document and delegate everything you do. This allows you to effectively build systems that can work without you. Oftentimes, business owners get stuck in the details. They refuse to delegate, and they end up experiencing burnout. By delegating, you'll also allow yourself to focus on other parts of the business that need improvement. Before long, your entire company will run like a well-oiled machine. You'll be able to effortlessly attract new customers, engage with them and grow your business sales to their greatest potential.
INFOGRAPHIC: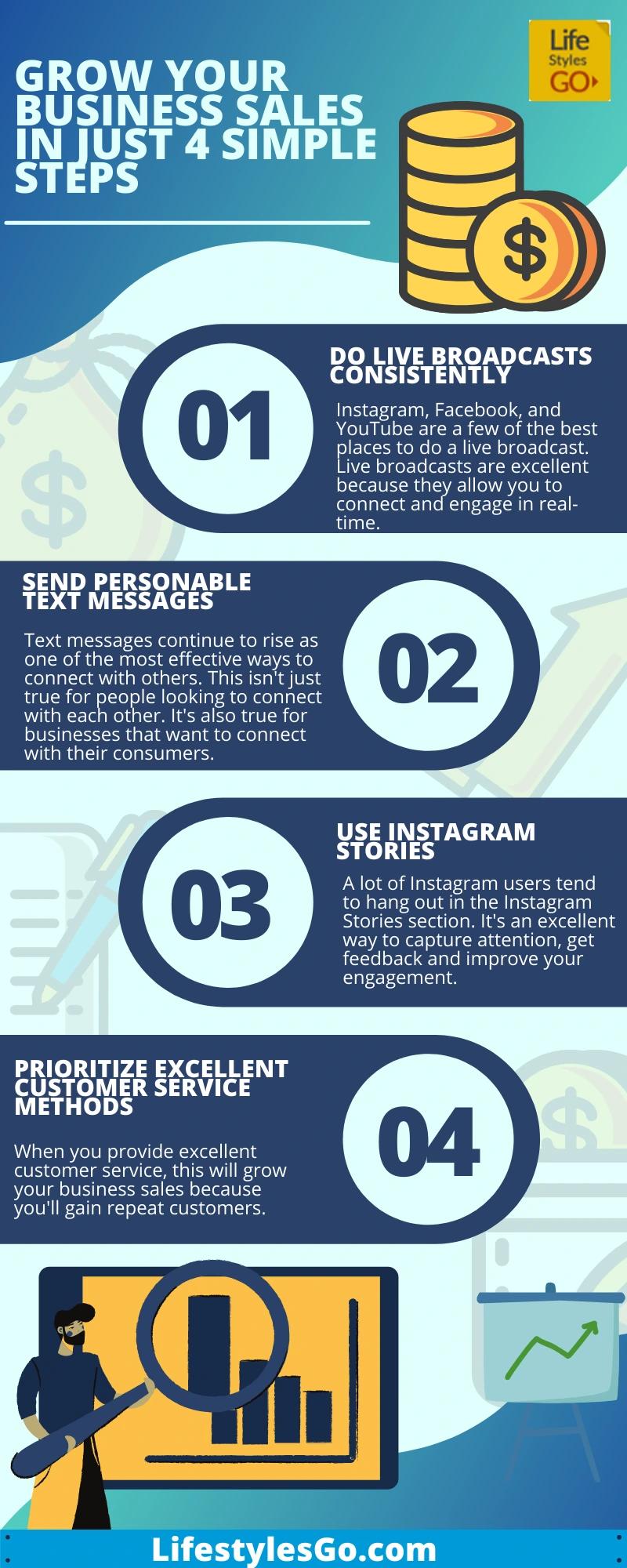 Frequently Asked Questions (FAQs):
What is the role of customer engagement?
In business customer engagement is the process of building a relationship with a customer. The goal of engagement is to create a connection between the customer and the company so that the customer feels cared for and appreciated.
Photo by mohamed Hassan from PxHere