Choosing the Right Furniture aged care has a welcoming, non-clinical, and residential feel. It not only offers excellent daily comfort but also encourages social interaction. Further, premium quality furniture is proven to help the emotional and physical well-being of both residents and staff.
In Australia, furniture and facilities are required to meet federal Aged Care furniture of Standards Quality. This surrounds requirements for safety, function, and mobility.
With these factors in mind, we have compiled a list of helpful tips and tricks to inform your search.
1. Look for Function, Form & Safety
No matter how good a piece of aged care furniture looks, function and form remain the most critical element. This is particularly true for older individuals that lack general mobility and require specific assistance.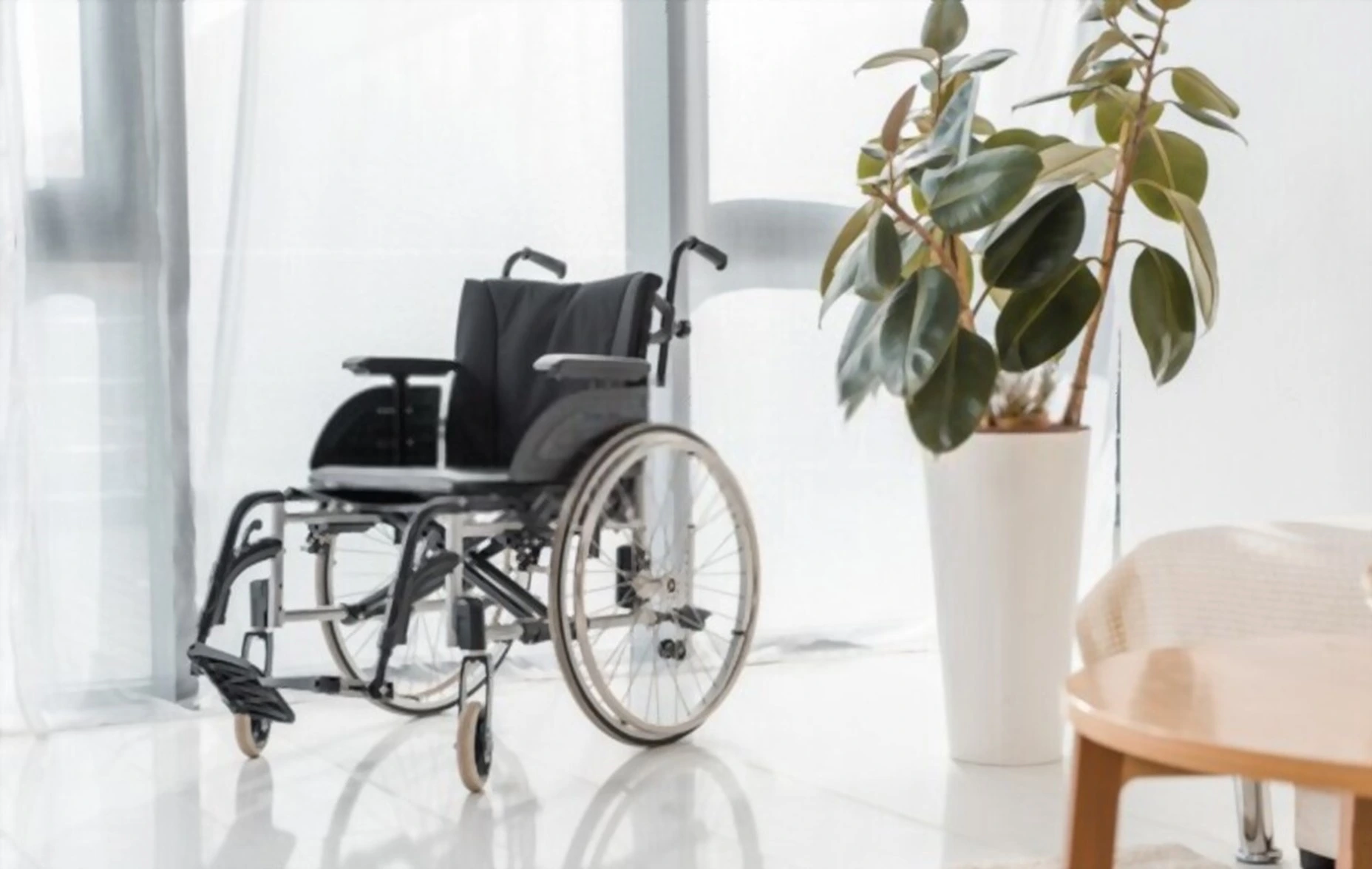 The first level of function is the ability to provide adequate weight support and comfort. Above all, their core purpose should be to help residents maintain a level of independence. Of course, ensuring the proper level of safety is also a critical consideration.
Before you buy, look for the following:
Chairs that are sturdy and have adequate armrests with sufficient grip (this will allow patients to get up and down on their own).
Tables with wheelchair access and seating at a comfortable height.
Cushion seats that are firm and easy for careers and staff to clean.
Tables, chairs, and bedside rest that don't have sharp edges and corners.
2. Remember the Importance of Aesthetics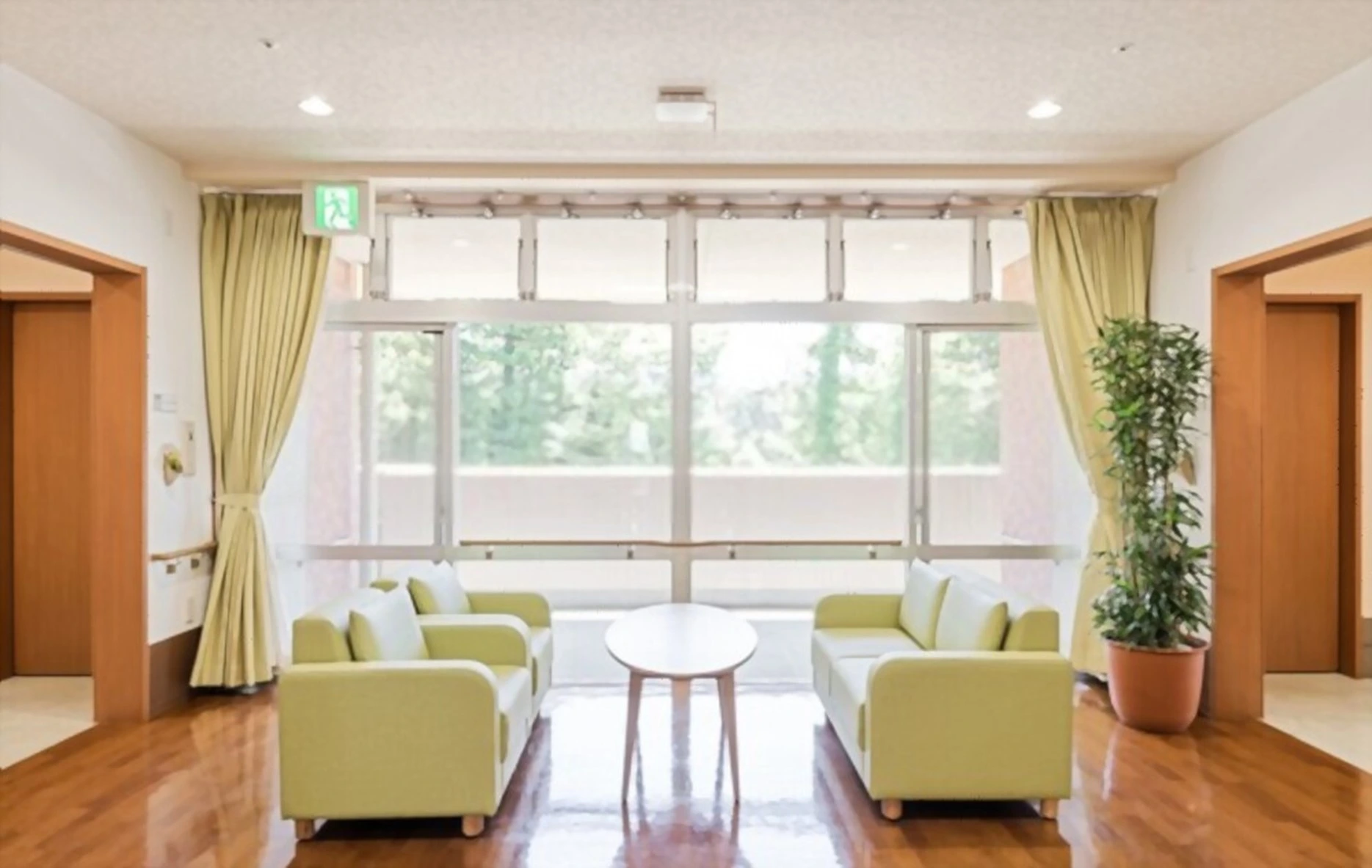 Choosing the right furniture plays a major role in establishing the atmosphere and feel of an interior setting. Once functionality and safety are verified, you can begin to think about look and design.
Why is this so important? Tired, worn, or dated furniture can make for a dreary setting that brings down the mood of both staff and residents.
On the other hand, designer aged care furniture can breathe new life into your facility and create a warm, cost, and welcoming environment. Luckily, modern designs have moved further away from the traditional cold and medical styles of the past, opening doors to change the way we think about aged care furnishing.
As you search for new furniture, think about how or if they will fit into your overall interior theme and design. This could relate to the era, color, and style of each piece.
3. Go with the Specialist Providers for Choosing the Right Furniture
The question now moves to supply. At this stage, the best course of action is to find a supplier that handles both design and manufacturing. Not only will this guarantee consistency, but also ensure that all aged care furniture is specifically constructed for the industry. In addition, adherence to structural guidelines and regulations will not be an issue.
An experienced supplier should offer a proven track record for scoping and design. By opting for a trusted name, the quality of your aged care furniture will be secured for years to come safeguarding you from budget blowouts down the line.
Over recent years, Australian manufacturers have continued to push the boundaries of furniture design and ingenuity. Gone are the days of tired hospital-style beds, chairs, and tables. New designs feature cutting-edge technology and sleek modern solutions.
4. Choosing the Right Furniture can Encourage Social Interaction and Belonging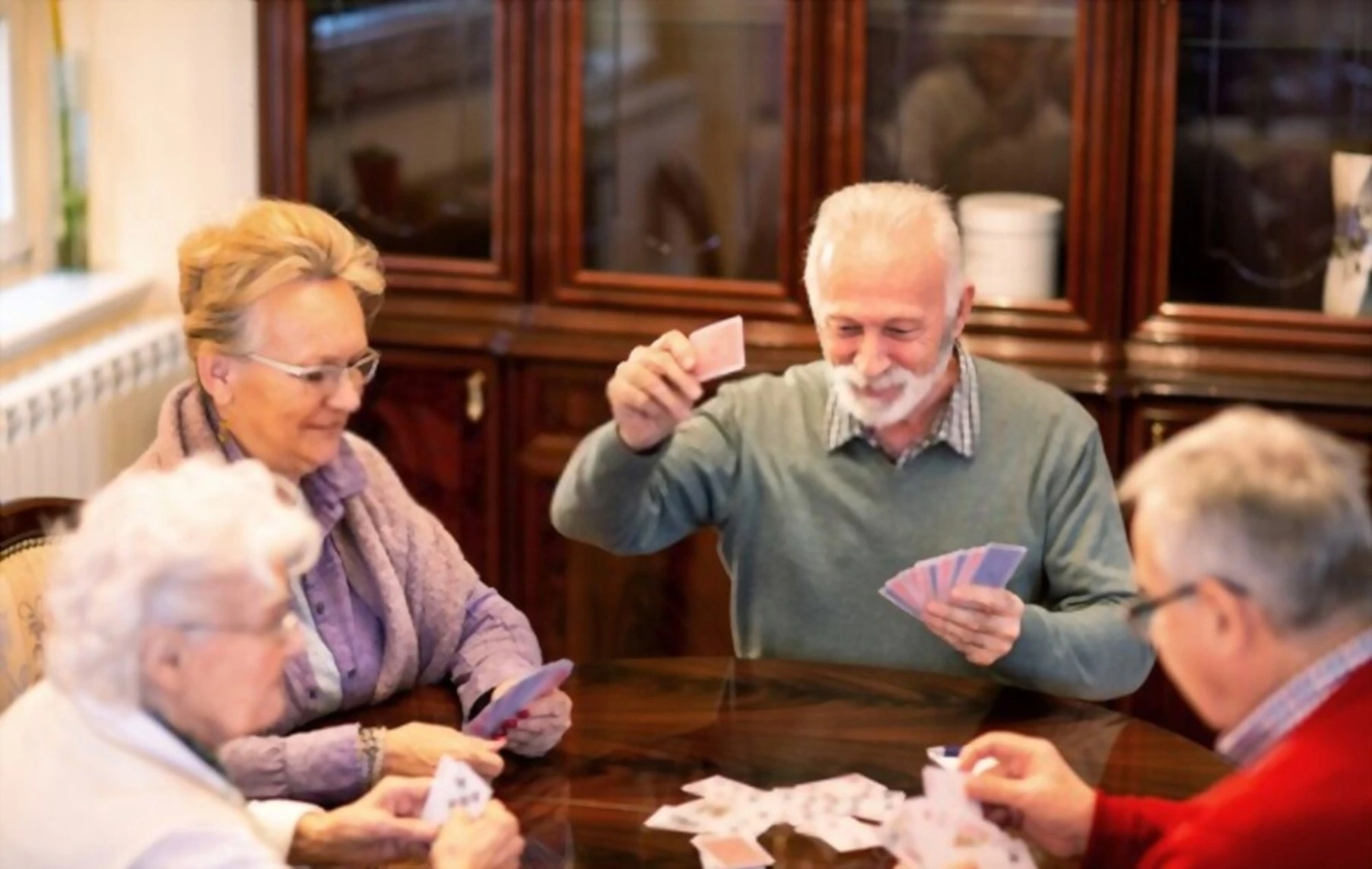 Choosing the right furniture not only involves individual care, but also the various social settings in each facility. Whether it is located indoors or outdoor, furniture is the backbone of creating a healthy atmosphere of social interaction, friendship, and connection.
Comfort, form, function, and layout are all vital areas to consider. Choosing the right furniture should complement each other and work to make the environment warm and welcoming. By offering an inviting home-like experience, you automatically encourage social opportunities that residents will gravitate toward. Alternatively, a cold and uninviting setting may lead to isolation and hinder meal consumption.
Finally, furniture arrangement should also consider any necessary social distancing requirements and be spaced out accordingly.
5. Opt for Maximum Comfort – Premium Fabrics & New Technology
Elderly people have a number of unique health requirements. For this reason, it is vital that the fabric of aged care furniture is anti-fungal, anti-microbial, and non-porous. This will allow the cleaning staff to maintain the upholstery, keeping it usable and up to standard. On the other hand, fabrics with a high pile can be harder to vacuum, and therefore, they are best to avoid.
Whether you're investing in new recliner chairs, adjustable beds, or mattresses, comfort is always key. As residents move from personal to shared spaces, your priority should be to provide a comfortable environment that keeps everyone healthy and thriving.
Keep in mind that investing in new aged care furniture does not mean that you need a full-scale renovation. In some cases, refurbishing or replacing a few key items can transform the look and feel of the facility.
Choosing the Right Furniture for Aged Care Facilities Infographic: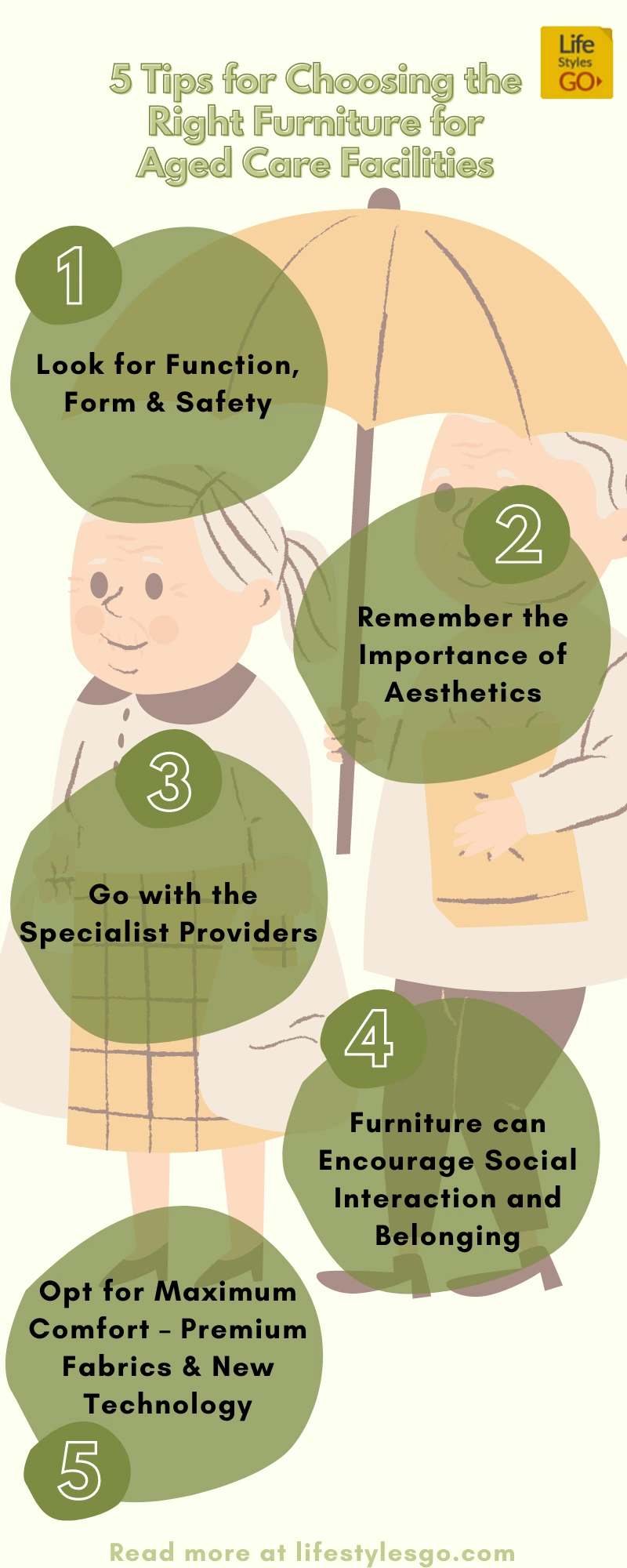 Photo by Marcus Aurelius