Are you thinking about moving to California? If so you may have many questions regarding whether or not the potential move is worth it. Is the job market booming? What about housing? How is the weather? These are all questions to ask yourself as you weigh your options.
Below are eight points to consider before moving to California the Golden State.
1. Agriculture
California is the state most known for its natural beauty and diverse culture. The state has a well-developed economy, with the state's agricultural industry being one of the largest in the world. California produces over 50% of fruits, nuts, and vegetables grown in the U.S., making many of the world's best-selling food products such as avocados and strawberries.
2. Apartments
California is one of the most popular destinations for tourists from all over the world. The state is experiencing a population boom which is expected to continue rising exponentially in the years to come.
The growing population has met efforts by both the estate and apartment owners to house them.
Household developers and real estate managers quickly develop high-quality and luxurious homes and apartments to accommodate Californians. And, if you're currently looking for a place to stay in California, Revo apartments may be a good choice for you.
3. Entertainment
Another consideration before moving to California is its ceaseless provision of entertainment. Hollywood is a city made up of studios, film sets, and movie theaters. The industry is responsible for producing and distributing motion pictures, television programs, live shows, radio programs, music recordings, and video games.
4. Culture
California is a cultural and linguistically diverse state. Its residents speak more than 200 languages, making it the most linguistically diverse state in the USA. The state is also home to dozens of ethnic groups and many different people and cultures, making it the most linguistically diverse state in the United States. The broad diversity is partly due to California's size, comprising many ethnic groups that bring their language to the state and higher income and education levels.
5. Business Opportunities
California is home to many large cities and is the most populous state in the United States. The economy of this state is the second largest in the United States. It is easier to find new business opportunities in a buzzing economy. As a non-native of California, it is advisable to be open-minded towards business.
6. Tourism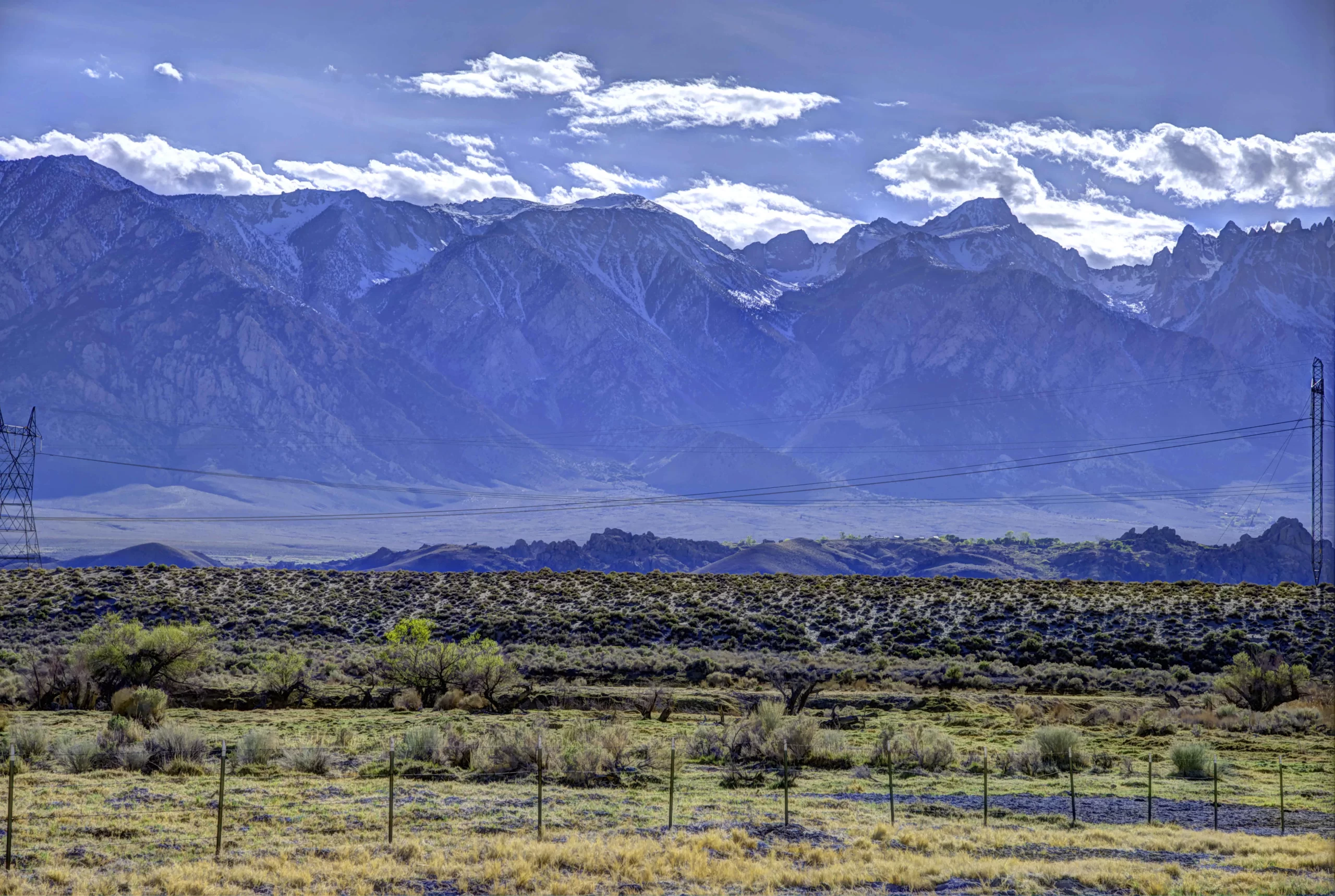 California is known for its warm climate, productive agriculture, and various beautiful sceneries. This state is one of the most popular vacation destinations in the United States.
California has many beaches categorized as some of the best in the country. It's also home to popular attractions such as Disneyland, Universal Studios Hollywood, and San Diego Zoo.
Natural beauty is plentiful in California, as the State has over 10,000 miles of coastline and 2,900 miles of rivers. It has more than 175,000 square miles of land area in the state. The highest point in California is Mount Whitney. This mountain is located near Lone Pine and is at an elevation of 14,505 feet above sea level.
7. Climate
California is home to diverse ecosystems and wildlife. With the state's mild weather year-round, the warm climate, and plenty of sunshine, a visit to this state is always welcome. California is a popular destination for nature lovers and astrophotographers as well. The Great Basin National Park has some great night sky views, and the rugged Angeles Crest National Forest is home to many astrophotography opportunities.
8. Transportation
California is well-known for its world-class infrastructure, boasting many transportation systems that rival any other state.
In fact, the State also has an extensive public transportation system. for example, California's first subway line, the Red Line of the Los Angeles Metro Rail. Light rail lines give commuters access to popular areas of Los Angeles such as Downtown LA, Hollywood, and San Pedro Bay.
Concluding Remarks
If you are still debating where to go, California is where to be and belong. California can be a great place to live and work. It has many natural resources as well as a diverse population of people. So, come out and enjoy life in California now!
8 things to know about moving to California Infographic: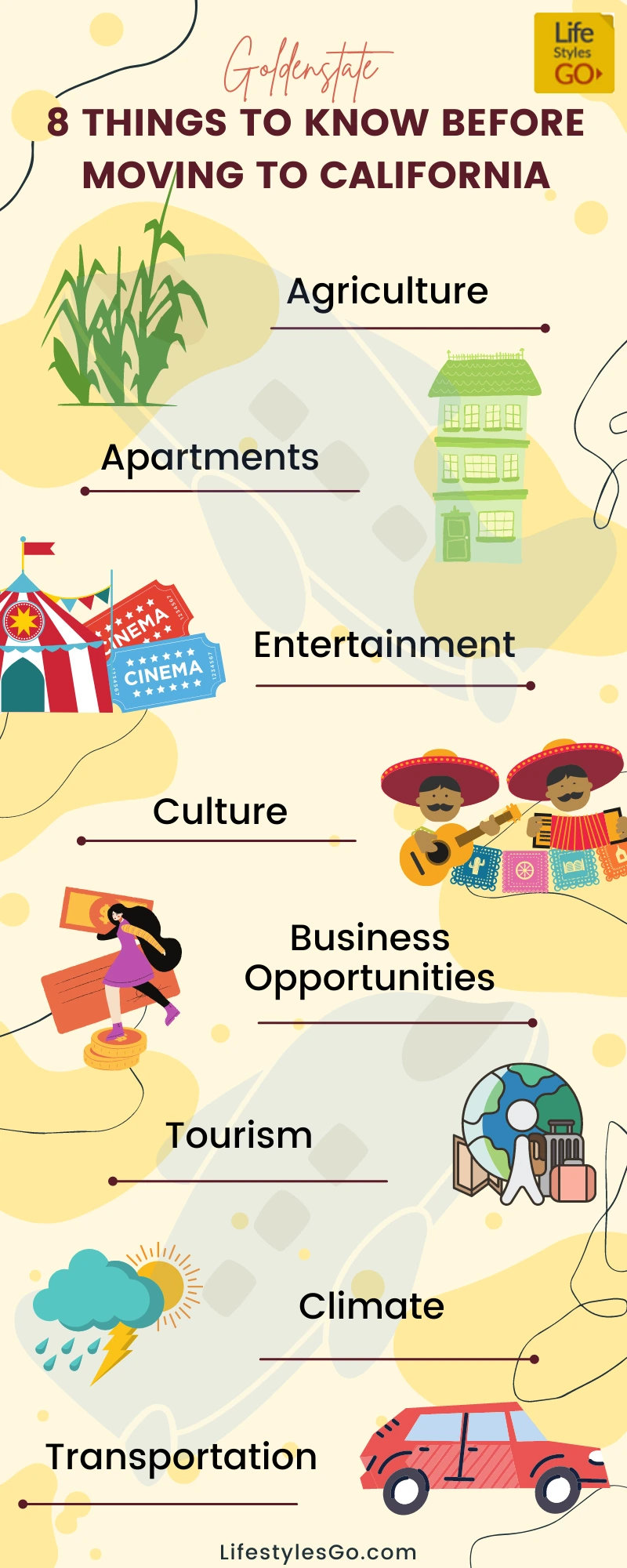 Photo by PxHere