Best Foundations for Oily Skin in your regular makeup routine, you come to apply all sorts of foundations for oily skin from your makeup shelf, you wait for a while, and suddenly make your way to the mirror to have a look at the melting pot that makes your look dirty. Particularly, in the summer, when the heat soars up and humidity level rises, people with oily skin texture are more likely to witness their makeup starting peeling off.
Luckily,  you can get rid of this frustration by applying the best foundations for oily skin that we have listed below.
Best Foundations for Oily Skin to Consider this Summer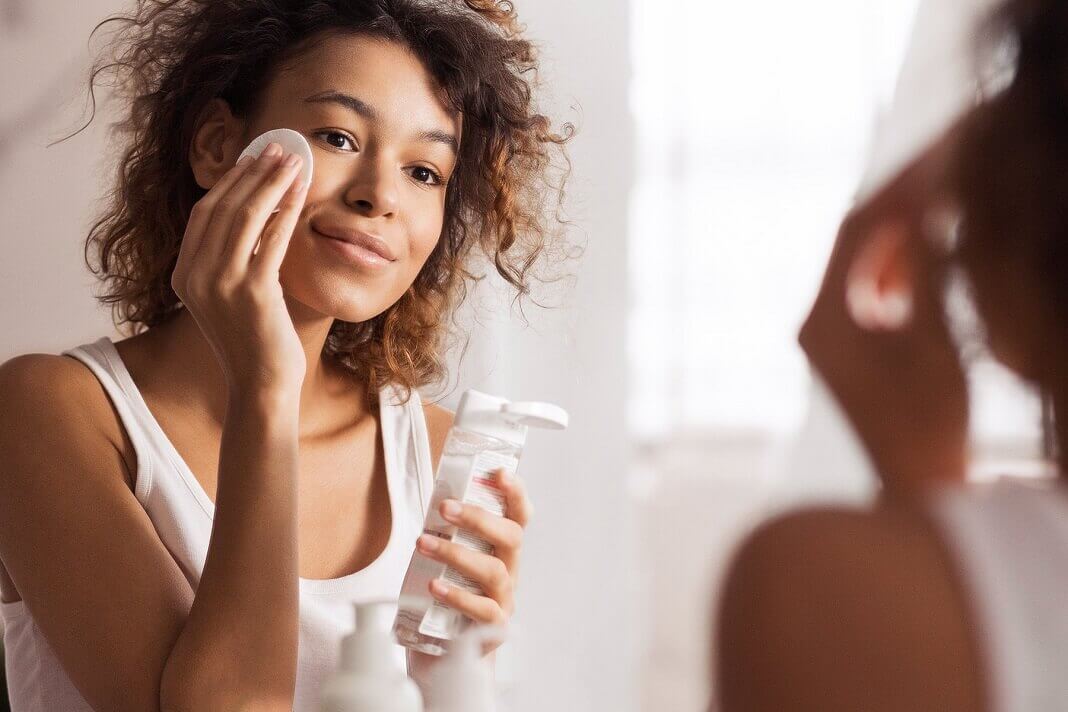 1. Hello Happy Flawless Brightening Foundations for Oily Skin
Hello, happy flawless skin brightening foundation is a lightweight foundation. Known for its best features and results, Hello happy flawless skin foundation will make your skin look smooth. It is also used to hide unwanted details, and repair wrinkles and acne.
It suits almost every type of skin tone such as normal, oily as well as dry skin complexion. Also comes in liquid, Hello Foundation is a product of UK-based brand – Benefit Cosmetics. With medium coverage, Hello happy flawless foundation is long-lasting and sticks up to about 12 hours.
The best part, it gives your skin a natural finishing touch and is perfectly unbeatable on the skin. This foundation has SPF 15 PA ++ that provides the best protection against sunlight, and also results in reducing wrinkles and aging effects.
2. Rimmel London Liquid Foundation
Speaking of the best foundations for oily skin in the market, Rimmel London foundation has its name and reputation among consumers.  Typically applied to hide all skin imperfections, and remove under-eye dark circles and acne scars.
Rimmel foundation lasts up to 25 hours. Enriched with skin-friendly ingredients and comfort serums, the Rimmel foundation doesn't budge, so you don't need to be tempted about go out in the summer.
Skin Complexion: Applicable to all skin tones.
Finish Touch: Matte
Brand: Rimmel
Item Form: Liquid Foundation
Country: UK
While speaking of summer, the Rimmel foundation is also applied as a sun blocker that has SPF 20 formula and never makes your skin appear greasy. Its composition comprises vitamin E which protects your skin from all sorts of radicals.
3. Charlotte Tilbury Air Brush Flawless Foundation Full Coverage
Charlotte Tilbury Airbrush's flawless foundation is the next-generation, award-winning product. Available in matte finishing, Charlotte Tilbury Air Brush Flawless Foundation has Full Coverage and long-lasting touch. This foundation is among the ones that stick all day long and come with so many characteristics.
Sweating proof
Humidity proof
Waterproof
Transfer Proof
Anti-aging
Charlotte Tilbury Air Foundation is normally applied to conceal acne pores and provides your skin with a smooth texture. It proved to be highly effective for reducing skin aging, skin wrinkles, under-eye circles, and blemishes.
4. NYX Professional Makeup Foundation Can't Stop Won't Stop
NYX professional makeup foundation is another lightweight foundation in the list of best foundations for oily skin complexions. It is a highly pigmented full coverage foundation with a completely matte finish.
NYX professional makeup is one of the best foundations for oily skin and lasts for up to 24 hours. It helps in regulating shine and magnifying your face skin all day.  It is a comfy foundation that you can easily use usually with a small drop-pump.
Skin Tone: All
Finish: Matte
Specialty: Offers full coverage
Brand: NYX
Product from: Liquid
As far as the coverage is concerned, you can use NYX foundation on your whole face, and use dabbing motions to blend.
5. Maybelline Dream Cushion Fresh Face Liquid Foundation
Maybelline Dream cushion fresh face is another one of the top-rated foundations for oily skin that offers a luminous coverage with enhanced color pigments and skin shine. It is a flawless foundation that provides fresh skin perfection on the go. The Maybelline Dream Cushion also enables you to rejuvenate and repair skin's dead cells, and revive your skin appearance all day long.
Skin tone: All skin tones
Finish type: Glowy and Radiant
Specialty: Provides a shiny and luminous touch
Brand: Maybelline
Item form: Cream
Best Foundations for Oily Skin to Consider this Summer Infographic: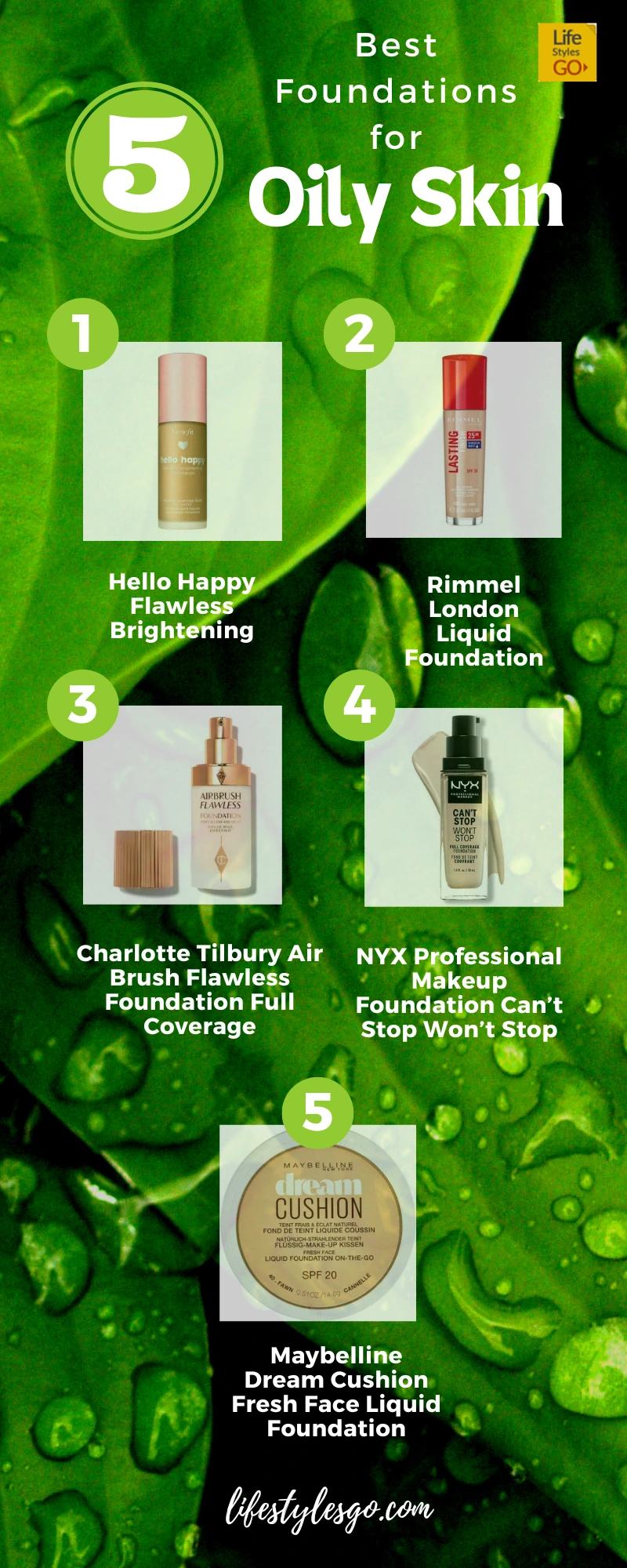 Author Bio:
Muhammad Irshad is a digital marketing professional with years of experience in content marketing, search engine optimization, and eCommerce conversion optimization. He indulges himself in writing about whatever you may throw at him. Mr. Irshad also runs personal blogs and a marketing agency that helps businesses find grounds in this most volatile time of competition, and how to establish footprints in the forever-growing digital landscape.
Infographic Designer: Lifestylesgo Team
Photo by PxHere