Rooftops are absolutely so charming and beneficial! When you get your feet on one, it's hard to leave. Aside from the views you catch sight of from a high perspective, the tranquility is just matchless and irresistible!
If you own a house with a rooftop, you were born under a lucky star! In the middle of the bustling and animated cities, an open area such as a house rooftop is a quick refuge to reach.
One important thing to know though is that many dwellers who have a rooftop at home do not know how to keep it bonny and snuggly. Many have the perfect budget to decorate nicely but they do not have the creativity and the ideas.
You might be like those people who do not have any specific plan in mind but want a sophisticated-looking rooftop. You are reading the right piece! On the other hand, if you are looking into redecorating your plain but fine rooftop, you are also very much welcome!
Here are tips on how to decorate your home rooftop with elegance!
Tips to Decorate Your Home Rooftop
1. A Canopy Stand Can!
The sun's heat might be inconvenient for your rooftop stays. Of course, the rain will be a hindrance for you and your guests to enjoy the open area too. You need some shade to protect you as you spend a delightful time on it!
Big outdoor umbrellas are good choices for house rooftops, but canopy stands might be a better option if exquisiteness is what you are after! There are many styles, colors and designs to choose from. The comfort canopy stands provide is satisfactory and pleasant too.
You can maximize rooftop space so much more with a canopy stand. You can ensure a safe square to situate your furniture. Bonding moments with loved ones are made more special with the fresh air that clothes the atmosphere! For lighting, the canopy stand is purposeful too. You can turn simple evening events to extraordinary ones.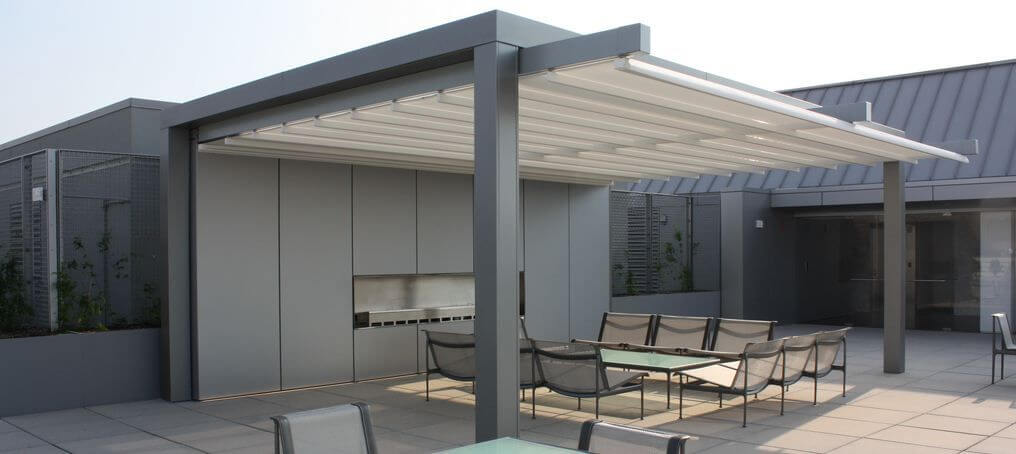 If you are aiming to fashion a very undisturbed and plush stretch in the open, a canopy stand is the ticket! It will make your rooftop shading easily manageable and less complicated. They will shield your stuff, too, so you can avoid expensive house mendings and roof repairs caused by natural factors contacting the rooftop!
The flexibility that canopy stands carry gives homeowners unparalleled convenience. You can choose to have it as an independent structure instead of as an attached portion to your house. With it, redesigning your roof deck space can be done in no time! Now, you can watch raindrops falling and the sun shining even when you're on your rooftop.
2. Homey Tables and Chairs
Under the canopy stand, place your lovely tables and chairs! That's the perfect setting for adorable family time, twee breakfasts and romantic dinner dates without leaving home!
There are so many choices of fine brands and materials for table and chair furniture. Do not simply purchase any kind but those suitable for outdoor uses. Since the furniture will be often exposed to weather elements and other external factors, they have to be tough and apt!
If you are including cushions, see to it that they are dusted regularly and stored inside during storms. During hot days, use seat covers and protectors, so when you are going to sit on them, you will not get hurt by the hot feeling caused by the sun's heat.
3. Hanging Plant Baskets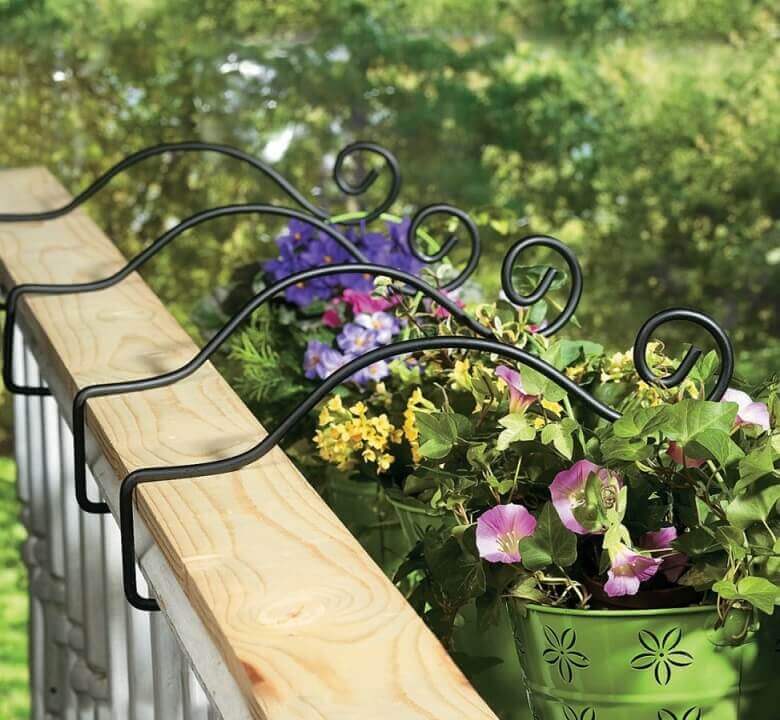 Rooftop gardens make homes even more splendid! Not just that. They compose healthier surroundings too. You are not just making a felicitous home for you but also an eco-friendly one.
If you are looking into desirable plant prospects for rooftop, hanging plants baskets are unsurpassable! They decorate your rooftop area with fairness and restfulness. The abode can be more comely and dashing.
Hanging plant baskets can enhance the air quality by eliminating pollutants which make the air displeasing. Since you want to consider the rooftop as a chilling place where you can alleviate stresses, aroma therapy from plants is a need! It makes for a visually magnetizing rooftop that will shoo your worries away.
If you are talking about making use of your functional space at the rooftop, hanging plants are very significant! Since they do not occupy any floor space, they pave way for other items and furniture which you might want to put.
You can choose from many chic-looking planters as well to match your rooftop's theme. What's more, you can hang them on walls and sides. They will cost you less spending than bigger flower pots. They are versatile, so you won't have a difficult time matching them with other ornaments.
Hang them on your canopy stand roof dividers, and you will highlight the allure they are going to give! Creativity at its finest!
4. Lively String Lights
Not only at daytime but also at nighttime can you stay and have a break on your rooftop. You can better enjoy the time with the cold breeze and the city lights! How? Decorate with string lights to brighten up the dark evening.
String lights will absolutely embellish the allure of your home rooftop as it integrates bubbly colors to enhance the surroundings. You have the freedom to design the rooftop as you want. Furthermore, if you choose string lights with adjustable intensity, you can make them dim or bright as you prefer.
For special occasions and surprises done on your rooftop, string lights are a practical and convenient way to adorn the plain space. They make the mood more romantic and cushy. Your photographs will be so much more artistic and loveable with string lights that add zest to them.
5. Fun with an Outdoor Swing
House rooftops are advantageous because your family and kids do not have to leave home to enjoy. An outdoor swing is something that makes that possible! Well, leisure, of course, is one of its purposes. Next is the modish visuality it displays.
Diverse types of outdoor swings are available in the market. It's best to choose free-standing and covered swings since rooftops are typically unroofed. Another thing, it would be easier to adjust or redesign your rooftop area with stand-alone swings.
For some suggested options, you have straightforward wood swings, canopy swings, bubble swings and hammock swings. There are many more styles and kinds of swings to pick from.
Go for the size that fits your rooftop space appropriately, especially when the swing is used. See to it that it does not hit any wall or furniture while the swing is moving. When kids use it, supervise them, especially if the swing is quite close to the overlooking portion of your rooftop.
An outdoor swing will absolutely spice up space and make it more clever and dainty!
SIGHTS AND STYLES
Breathtaking sights from afar matched with refined styles on your rooftop? Just wow!
There are loads of smart home gadgets and furniture which you might want to add to your rooftop. Ponder on that, especially for those which can be used and situated outdoors.
You might be thinking that it's costly to design or revamp your house rooftop to convert it into a more urbane one. Well, you aren't wrong about that, but it would help to carefully look for materials and items that would be affordable also. Consider underrated brands which are of high quality. Some surely offer cheaper prices. Spend according to your pocket's ability. Although you are aiming for elegance, you can save, so note that too!
---
About the Author:
Nicole Ann Pore is a writer, an events host and a voice over artist. Travel, health, shopping, lifestyle and business are among the many subjects she writes about. Through quality and well-researched writing, she informs and even entertains readers about things that matter. She is also interested in film critiquing and filmmaking. Giving all the glory to God, Nicole graduated Cum Laude from De La Salle University Manila, Philippines with a Bachelor's Degree in Communication Arts.