Have you ever compared Google sites and WordPress sites? If yes, which is a better option? And if not, let's discover right here.
The best way to put yourself online is to set up a platform where you can share your ideas and knowledge, sell your products and do whatever you are good at. A platform that can beautifully put you in front of the audience in an organized way to serve them with your expertise and get ROI.
However, choosing the best platform can be a challenging task. There are plenty of website builder platforms that can put your ideas to life. In this written piece, we are going to compare two such platforms- Google sites and WordPress to help you decide the best.
In order to compare, first, we must be well aware of what platforms are. Let's get started.
What are Google Sites?
Google sites is a free website builder platform that is a part of G Suite or Google Workspace, which includes other Google apps such as Gmail, Drive, calendar, Slides, Sheets, Meets, etc., and can integrate with all of them easily.
It is an easy and effortless way to create a website. You can create a professional-looking website easily to set up and run your small business in a few hours. The site is created inside a self-explanatory interface using templates, adding text, images, and more without requiring experience in hosting or website creation. These sites are hosted on Google's server.
What are WordPress Sites?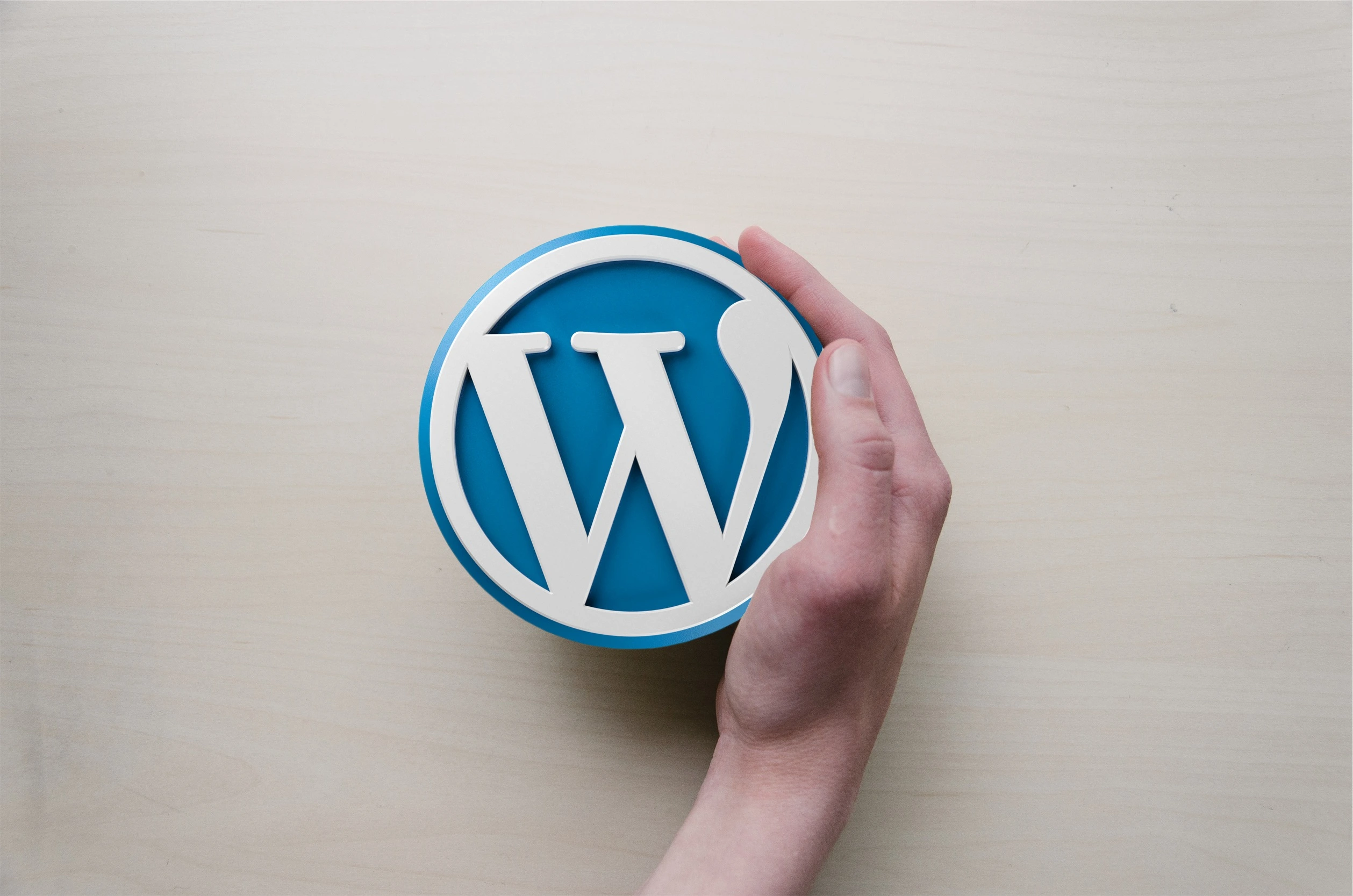 WordPress is a favored website builder that powers around 40% of websites on the internet. It allows you to build a beautiful and customizable website with a drag-and-drop interface where you can create, edit, and publish your content easily. You can customize the appearance of your websites using plugins and themes, which is a characteristic feature of WordPress. There are two methods to create a WordPress website, WordPress.com (a free solution) and WordPress.org (a paid solution).
Beginners can use WordPress.com to create a website and host it on the company's servers, and experts and more established businesses choose Wordress.org to create websites that are hosted on paid servers. The first solution, WordPress.com, is easy and quick way than the latter one, which requires a little WordPress knowledge to create an effective and interactive website.
Google Sites vs WordPress Site:
Now, let's throw some light on the key features to dig out the best of both.
1. Which one is simpler
When talking about simplicity and ease of use, Google sites are the ones, as it does not require any experience. You can easily get started with a Google account and create a website right away in a shorter time using templates.
Contrary to this, WordPress is also an easy-to-use interface, but it requires having basic knowledge and following a couple of steps to create the best out of it. The plugins and themes give you a plethora of customization of options that can help you create an attractive and unmatched website.
2. Pricing
Pricing can be a distinguishing feature for both Google Sites and WordPress. Google site is a cost-free solution to launch a website, and you also get a free domain with it. However, if you want to use a custom domain for your site, you need to pay for it.
WordPress, on another side, is also a free website builder. However, it cannot function on its own. WordPress.com allows you to start a free blog, but with many limitations, whereas to run a website on WordPress.org, you need to pay for getting web hosting service (Cloud VPS, or Dedicated plans) as well as some paid plugins and themes. You may launch your site without a custom domain, but a domain name helps you build your name online, which requires you to make a purchase.
3. Ease of Use
The ease of use of the platform is how easy it is to navigate, create and edit on it. Google sites are easy and straightforward to use, with a simple form to get started. Just visit new Google sites or your Drive and start creating your site. You can choose a template and add a title, text, and images to create a page. Similarly, you can add more pages like this and complete your site. Contrary to this, WordPress appears difficult to use, but once you learn everything, you'll find it easy and convenient as well.
Once you have installed WordPress from your dashboard, click on posts and get started creating your first post. You can draft or publish it. You can add more posts similarly. Moreover, you have the option to add themes and plugins to add additional functionality to your site. It may take time for you to explore and become familiar with all features.
4. Customization options
To attract visitors and succeed online, your website needs to be attractive and engaging to offer a great user experience. Both Google sites and WordPress allow customizing the appearance of the site. Google has templates you can choose from, and WordPress includes themes and plugins to modify the appearance. However, Google's templates are limited, which allows customizing the appearance to a basic level, whereas WordPress is enriched with unlimited customization options.
5. Customer Support
Platform support is an essential feature that can assist in troubleshooting. Google runs a support site that includes guidelines with images and directions to assist people handling Google's apps. You can see a lot of valuable information and FAQs related to Google sites on it that can guide you handle it. Other than this, there's no additional support like chat, emails, or calls.
Contrary to this, WordPress has a database covering details regarding the platform as well as an official forum where you can ask for solutions to your queries. Also, being so popular, there are many guides and unofficial forums online that can help you fix your issue.
Furthermore, WordPress paid users also have 24/7 live chat and email support.
6. Add-on Features
The functions of both Google sites, as well as WordPress, can be enhanced with add-ons. Google site can be integrated with tools of Google Suite such as Gmail, Drive, calendar, Slides, Sheets, Meets, etc. But it is limited to only these. On the contrary, WordPress has no limitations. There are thousands of plugins and themes that can be downloaded on the WordPress site to enhance its functioning.
7. Search Engine Optimization
SEO is the most crucial aspect of a website that enables it to rank higher on SERPs and boost traffic to it.
You might think that Google sites being a part of Google itself, might have advanced SEO options, but this isn't so. Google sites have only a couple of SEO options, such as options for URL and title modification and keeping a check on the website's stats using limited Google tools. WordPress, on the other hand, lacks inbuilt SEO options as well.
However, there are plenty of SEO tools and plugins that can help WordPress sites to optimize their SEO, boost rankings, and increase traffic to the site, which makes it a better choice.
8. Which one is better?
We would say it depends on the project you are working on and your goal with it.
Both website platforms are designed with different audiences and different objectives in mind. If you want to create a simple and small website and want quick results, Google sites can be a good option. However, if your dreams with your website are bigger, you'll require a more versatile and customizable platform that can let you create different kinds of websites like WordPress.
Although it requires resources (time, money, etc.) to establish a successful WordPress site, it can result in a great ROI for your efforts. Hope this guide has helped you pick on the right website platform.
Photo by mohamed Hassan from PxHere