Oily skin looks healthy and amazingly beautiful when managed properly. Some people say, tackling oily skin is a hard nut to crack which might be true for people who are still completely unaware of these 5 beauty tips that can change the game for even the oiliest skin.
Clean your face only twice a day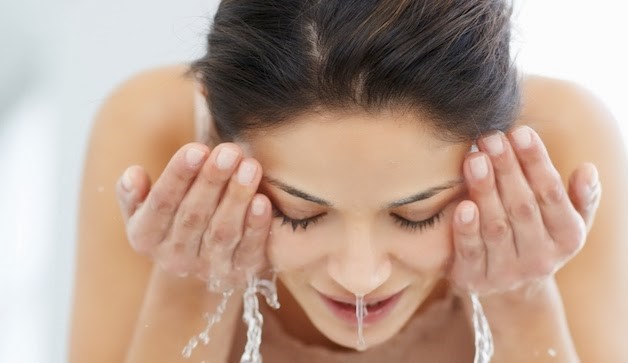 People with oily skin may feel the need to wash their face again and again. However this shouldn't be done as it will prompt the sebaceous glands to produce more sebum. Twice a day is a general rule that's more than enough for any skin type. To enhance cleaning, you can choose from natural cleansers that are potent enough to clean the skin from within in a go and control the excessive sebum simultaneously. Deyga's Charcoal Bath Bar is a mild formulation that's way better for your face than those toxic face- washes that do not do any good to your face. Charcoal is known as the powerful ingredient that pulls dirt like a magnet from pores leaving the skin clean, clear and glowing. So, instead of washing your face so many times, focus on opting an efficient natural cleanser that would triumph the foundation step of 'managing oily skin' for you.
Don't forget your savior 'Toner'
Toners replenish skin. Especially when it comes to oily skin, a toner does a lot more task of controlling excessive sebum production. Apple cider vinegar, tea tree essential oil, aloevera gel are some of the natural ingredients you can make your own toner with. These ingredients work against extra oil keeping your skin hydrated.
Exfoliation is the key
Exfoliation is the only reliable treatment for clogged pores that works effectively. Without it your skin would not breathe properly. Oily skin type should practice exfoliation twice a week. Remember to not be harsh with your skin. Mild exfoliation, slightly done with finger tips in a circular motion is the right way that would fetch you results. Rubbing your skin hard will just damage healthy skin cells and tissues. Deyga's natural scrubs are a prefect amalgamation of nature's ingredients that do no harm but only good for your skin.
Proper hydration balance it all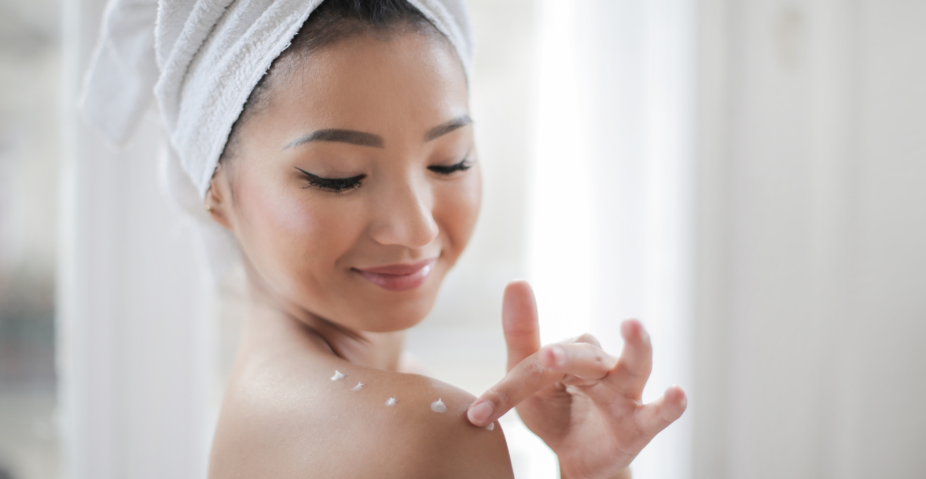 Be it internally or externally, proper hydration is enough to bring a glow on your face. Pick a moisturizer that isn't greasy but moisturize your skin really well.
Use Deyga's anti-acne kit to banish your oily woes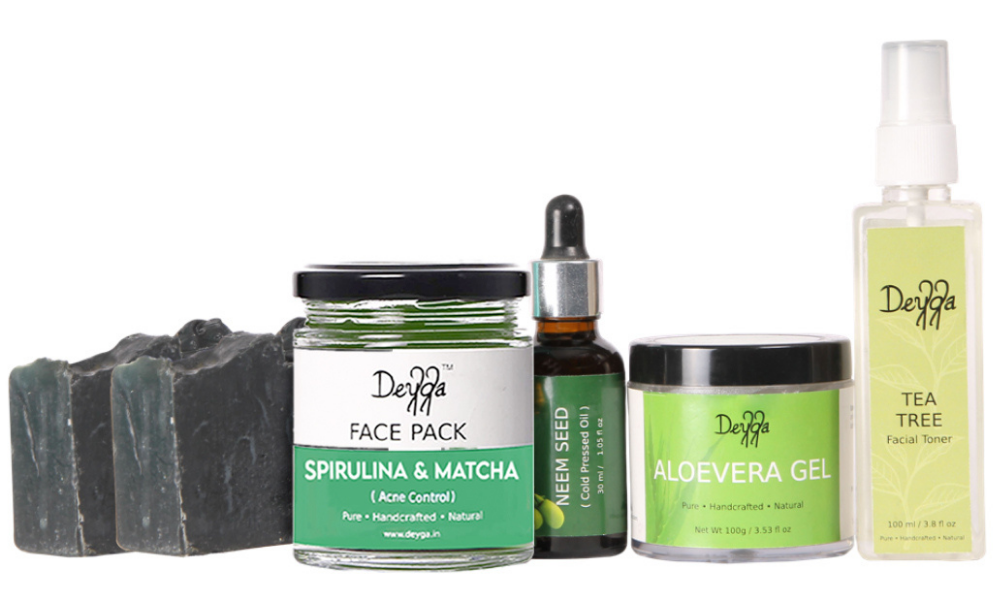 People with oily skin are more vulnerable to acne, breakouts, black heads, white heads due to the extra oil accumulation, that cover up the face's natural beauty. Deyga's Anti-acne kit comprises of neem seed oil, charcoal bath bar, tea-tree facial toner, aloe-Vera gel and spirulina and matcha face pack. These ingredients make a 5 step simple solution to slay your skin issues like a cakewalk.
Golden Rule : No matter what you provide your skin externally, the junk you consume always count! For oily skin people, foods wrapped in oil and sugar can ruin every move taken to pamper your skin right. Try to eat and drink as healthy as possible, avoid too oily and too sugary meals and say, 'check and mate' to your skin problems for ever!
Do not forget to check official website of Deyga Organics to get amazing offers on variety of organic skin and hair care range.